Shell Midstream Partners LP: Can Investors Count on This 15.3% Yield?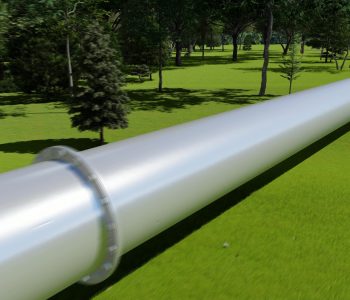 A High-Yield Stock Most People Likely Haven't Considered
If you think the bloated stock market means investors have to settle for low-yield stocks, think again. Even though dividend yields, in general, have gone down over the years as stocks have gotten more expensive, there are still plenty of high-yield stocks in today's market.
Check out Shell Midstream Partners LP (NYSE:SHLX), for instance. Most people have never heard of SHLX stock, yet it offers an extremely generous distribution policy.
To be precise, Shell Midstream Partners stock has a quarterly distribution rate of $0.46 per limited partner unit. With the stock trading at $12.06 per unit at the time of this writing, that quarterly payout translates to an annual yield of 15.3%.
That's right, in an era when the average S&P 500 company pays just 1.5%, SHLX stock manages to be a 15%+ yielder.
Admittedly, Shell Midstream Partners belongs to a group called master limited partnerships (MLPs), which tend to be higher-yielding instruments because they're required to distribute most of their available cash to investors. However, it's worth noting that Shell Midstream Partners stock's yield is very high even by MLP standards.
How can the partnership afford this kind of payout?
Well, as its name suggests, Shell Midstream Partners LP is in the midstream energy business. Headquartered in Houston, TX, the company owns, operates, develops, and acquires pipelines and other midstream and logistics assets. In particular, the partnership's portfolio consists of crude oil and refined products pipelines and terminals; storage tanks; and natural gas pipelines, among other assets.
We know that the energy sector went through some rough times last year due to the COVID-19 pandemic. To see whether this MLP's payout is safe, let's take a look at its financials.
According to its latest earnings report, Shell Midstream generated $162.0 million in cash available for distribution in the fourth quarter of 2020, representing a 0.6% decline sequentially. The actual cash distributions, on the other hand, totaled $161.0 million for the quarter. Simple math shows that the MLP had a distribution coverage ratio of 1.006 times. (Source: "Shell Midstream Partners, L.P. 4th Quarter 2020 Unaudited Results," Shell Midstream Partners LP, February 19, 2021.)
In other words, the partnership managed to cover its payout for the fourth quarter, but it didn't leave much room for error.
Management hasn't provided a detailed financial guidance for the current year. Regarding the company's outlook, here's what Shell Midstream's chief financial officer, Shawn Carsten, said during the latest earnings conference call:
In the offshore, we expect to have several producer turnarounds during the year. Now based on the current plan turnaround schedule, we expect an impact to both net income and cash available for distribution of approximately $10 million, primarily in the second quarter. In the [capital expenditure] space, we plan to spend about $21 million in 2021 of which about $4 million will be growth capital related to our continued expansion of the Permian gas gathering system…we anticipate exiting 2021 with between $30 million to $40 million reductions in our operating costs run rate.
(Source: "Shell Midstream Partners' (SHLX) CEO Kevin Nichols on Q4 2020 Results – Earnings Call Transcript," Seeking Alpha, February 19, 2021.)
Bottom Line on Shell Midstream Partners LP
Given the uncertainty and the volatility in the energy space, Shell Midstream Partners LP's management will likely manage the business—including the distribution policy—on a quarter-by-quarter basis. So nothing is carved in stone.
But with a staggering 15.3% yield, I'd say SHLX stock deserves to be added to every yield hunter's watch list.