MCD Stock: The No.1 Reason Why McDonald's Corporation Is a Top Dividend Stock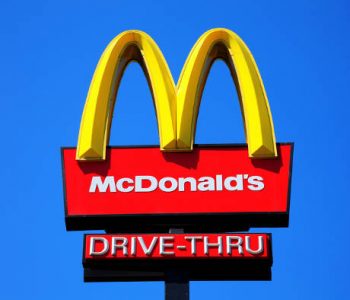 McDonald's Stock Now Yielding Over 3%
Too many Big Macs might not be a good idea for your diet, but that shouldn't prevent you from considering making McDonald's Corporation (NYSE:MCD) stock a staple in your income portfolio.
After staying mostly flat for a few years, McDonald's stock finally went on a bull run towards the end of last year. In the past 12 months, MCD stock surged an impressive 23.1%—not bad for a 60-year-old company with an over-$100-billion market cap.
McDonald's is also a top dividend stock. While the yield moves inversely to a company's stock price, MCD stock's rising dividends kept up with the stock's rally. Right now, MCD stock has an annual dividend yield of 3.04%.
What's more impressive is the company's track record in growing its payout. Since its first dividend in 1976, McDonald's dividend has increased every single year.
At the same time, the company is also buying back its shares aggressively. In 2015, it spent $6.2 billion repurchasing 61.8 million of its own shares. The company planned to return around $30.0 billion to shareholders through dividends and buybacks for the three-year period ending 2016. By the end of June, it has returned $24.4 billion of its $30.0 billion target. (Source: "Dividends, Splits & Share Repurchases," McDonald's Corporation, last accessed September 7, 2016.)
Investing in McDonald's is a way of letting your money work for you instead of the other way around. When you invest in a company like McDonald's, you're not worried about what the stock price is going to be the next day; rather, you let the company generate solid earnings and distribute some of it to you through dividends and buybacks.
McDonald's Stock: A Business with Wide Economic Moats
No doubt, competition is intense in the restaurant business. But over the years, McDonald's has built a very wide economic moat.
You see, McDonald's has unrivaled brand name recognition across the world. Whether you are in New York, Beijing, or Cape Town, you know exactly what you are getting when you see the iconic "Golden Arches."
Also Read:
3 Top Dividend Stocks to Own Forever
And then there's the scale. There are over 36,000 McDonald's restaurants located in over 100 countries. The sheer size of the company gives it a lot of bargaining power over its suppliers. At the same time, economies of scale allows McDonald's to launch bigger advertising campaigns than competitors like The Wendy's Company (NASDAQ:WEN) and Restaurant Brands International Inc. (NYSE:QSR), which owns Burger King.
MCD Stock: Solid Financials
With more than six decades of expansion, McDonald's business is still growing. In the second quarter of 2016, the company's global comparable sales increased 3.1% year-over-year. Due to the impact of refranchising, McDonald's consolidated revenues declined four percent. However, the top-line number was also affected by currency headwinds. On a constant currency basis, MCD's revenue would have increased one percent. (Source: "McDonald's Reports Second Quarter 2016 Results," McDonald's Corporation, July 26, 2016.)
The bottom line was equally impressive. Earnings per share came in at $1.25, representing a one percent increase in constant currencies. However, note that the number included strategic charges of $0.20 per share; excluding those charges, EPS would have been up 13% in constant currencies.
So, what is this strategic charge?
Well, as it turns out, these charges were related to McDonald's plan to refranchise restaurants, which the company first announced last November. The company plans to refranchise 4,000 restaurants by the end of 2018, with a net general and administrative (G&A) savings of $500 million. The vast majority of those savings is expected to be realized by the end of 2017. (Source: "McDonald's Announces Second Quarter Strategic Charges," McDonald's Corporation, July 7, 2016.)
The Bottom Line on McDonald's Stock
With wide economic moats, streamlined operations, and a three percent dividend yield, MCD stock deserves a spot on every income investor's watch list.