MFC Stock: Manulife May Start Buying Back Shares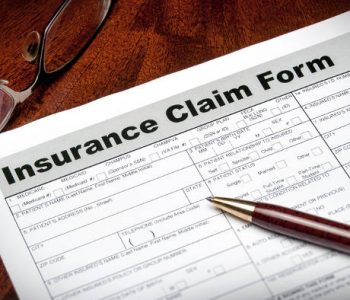 Manulife Stock Under Pressure on Weak Profits
Manulife Financial Corp. (TSE:MFC) may start buying back its shares as Canada's largest insurer plans a "pause" in its acquisition activity.
"Given that we've done most of the things that we want to do on the acquisition front, we'll have to take a look at stock buy-backs," Chief Executive Officer Donald Guloien said at the Scotiabank Financials Summit in Toronto on Thursday. (Source: "Manulife CEO says considering share buy-backs," Reuters, September 8, 2016.)
Manulife stock rose more than one percent after the news, trading at $17.92 in Toronto on Thursday.
The Toronto-based insurer is trying to improve its profitability after it concluded the largest acquisition in its corporate history when it bought the Canadian business of competitor Standard Life Plc, the fifth-largest life insurer in Canada, for CA$4.0 billion almost two years ago. (Source: "Manulife to acquire the Canadian Operations of Standard Life plc," Manulife Financial Corporation, September 3, 2014.)
In that deal, Manulife obtained the company's individual and group insurance and investment management services, as well as its long-term savings and retirement business. Standard Life possesses around 1.4 million customers and 2,000 employees. (Source: "Manulife buying Standard Life's Canadian business in $4-billion deal," Financial Post, September 3, 2016.)
But since this acquisition, MFC stock has fallen more than 18% and its profitability has remained volatile, declining to CA$2.2 billion last year from CA$3.5 billion in the previous year, according to the company's financial statement. Further, in the last quarter, Manulife reported an eight-percent decline in its core quarterly profit to CA$833 million from the same period a year ago. (Source: "Manulife reports 2Q16 core earnings of $833 million and net income of $704 million, strong growth in new business value, and continued positive net flows in its wealth and asset management businesses," Manulife Financial Corporation, August 4, 2016.)
"The decrease in core earnings reflected the absence of core investment gains in the second quarter of 2016, higher expected macro hedging costs and lower earnings on surplus assets, partially offset by the impact of changes in foreign currency rates," a company statement read, with Guloien adding that, "While both core earnings and net income this quarter were disappointing, having been impacted by the sharp decline in interest rates and heightened market volatility, [he is] pleased with how resilient our underlying businesses remained."
Further clouding Manulife stock's future gains is a possible $500-million charge in the third quarter as Manulife reviews its actuarial methods and assumptions, the company told investors last month.
"While it is difficult to estimate the final impact with precision, preliminary indications suggest that it could result in a post-tax charge to shareholders of up to $500 million," the company's chief financial officer, Steve Roder, said in the earnings statement. (Source: Ibid.)