Is IBM Stock Still Good Enough for Dividend Investors?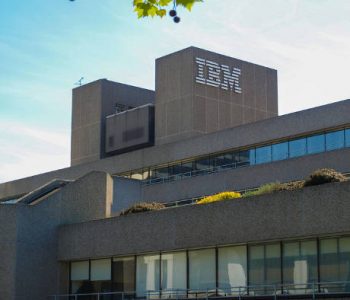 IBM Stock: Big Dividends From Big Blue
International Business Machines Corporation (NYSE:IBM) stock had a solid run so far into 2016. Looking a bit further back, though, things were less pretty. Since its heyday in 2013, IBM stock has plunged nearly 25%.
So does this mean the stock is in deep trouble, or is the dip just temporary? Well, the market is difficult to predict, but if you are an income investor, you know that your return doesn't have to rely on the mood of the market, but the company itself.
IBM Stock: Strong Quarterly Dividend
Market forces determine the price of IBM stock. And it's not really big news that "Mr. Market" can be moody at times. But note this: for a company to pay out dividends to its shareholders, it doesn't need Mr. Market's approval.
And that's where IBM really shines. Despite the disappointing performance of IBM stock in the past several years, its quarterly dividend payout never declined. In fact, the company's quarterly dividend rate has been increasing.
The latest dividend hike came this April, when the company announced an eight-percent increase to its quarterly dividend rate to $1.40 per share. This marked the 21st consecutive year that IBM has increased its quarterly payout and the amount has more than doubled since 2010. Note that IBM has not missed a single dividend payment since 1916. (Source: "IBM Board Approves Increase in Quarterly Cash Dividend for the 21st Consecutive Year," International Business Machines Corporation, April 26, 2016.)
At today's price, IBM stock has an attractive annual dividend yield of 3.5%.
New Strategies to Fuel IBM Stock's Dividends
The main reason why IBM stock tanked was its declining business. With top-line numbers posting year-over-year declines quarter after quarter, investors got worried. If business continues to deteriorate, this century-old tech company could be in serious trouble.
Fortunately, IBM is not standing still. The company has been focusing on its strategic imperatives, which include cloud, analytics, and engagements. In the second quarter of 2016, revenue from these strategic imperatives increased 12% year-over-year. (Source: "IBM Reports 2016 Second Quarter Earnings," International Business Machines Corporation, July 18, 2016.)
In particular, revenue from cloud computing—including public, private, and hybrid—surged 30% year-over-year in the second quarter. Over the trailing 12 months, cloud-based revenue totaled $11.6 billion. The annual run rate for cloud-as-a-service revenue increased to $6.7 billion from $4.5 billion in the second quarter of 2015.
The analytics segment reported five-percent revenue growth for the quarter, revenue from mobile increased 43%, and revenue from security was up 18%.
IBM Stock: A Warren Buffett Favorite
"Big Blue" might have lost some investors appeal in recent years, but there's one famous investor that still believes in the company: Warren Buffett. While Buffett is not exactly known as a tech investor, he seems to be very fond of IBM stock. By the end of the second quarter of 2016, his Berkshire Hathaway Inc. (NYSE:BRK.B) owned a whopping 81 million shares of IBM, worth approximately $12.3 billion at the time. (Source: "Form 13F Information Table," U.S. Securities and Exchange Commission, August 15, 2016.)
In an interview with CNBC earlier this year, Buffett said that his company had "never sold a share" of IBM stock. "We feel fine or we won't own it. We've never sold a share of IBM. Periodically, we buy a little bit more," said the Oracle of Omaha. "We have not been an aggressive buyer, but we've been a buyer." (Source: "Buffett: We've 'never sold a share' of IBM and might buy more," CNBC, May 2, 2016.)
Going forward, Buffett said, "I think I can safely say we would be much more likely to buy more in the next 12 or 24 months than we would be to sell shares."
The Bottom Line on IBM Stock
At the end of the day, keep in mind that a company's dividend yield moves inversely to its stock price, holding its quarterly payout constant. IBM stock could continue its track record of consecutive dividend hikes in 2017, but when that happens, its business might have shown more improvements and the stock market might have rewarded the company with a higher stock price. However you look at it, IBM stock's 3.5% dividend yield looks like a potential opportunity for income investors.