Sempra Energy: Billionaire Investor Buying This Dividend Stock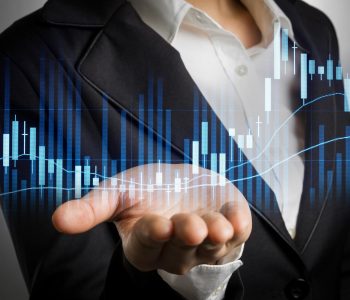 iStock.com/Butsaya
This Could Send Shares Surging
Today's post highlights one of my favorite places to find top dividend stocks: shareholder activists.
These investors earn outsized returns by shaking up tired businesses, usually by pushing for dividend hikes, spinning off non-core assets, and hiring new management teams. For those betting alongside them, these actions often result in windfall profits.
One stock in their crosshairs today is Sempra Energy (NYSE:SRE). Earlier this week, billionaire investor Paul Singer announced a 4.9% stake in the utility and pipeline company.
Income hunters should take note for a few reasons. Singer's plan could unlock a lot of value for shareholders, to begin with.
In a June 11 letter, the hedge fund manager called for a management shakeup and a review of the company's strategy. He noted that Sempra trades at the lowest multiple within the utility industry, largely due to the fact that its portfolio of assets don't fit well together.
"A litany of operational and financial setbacks demonstrate drift into a low-performance organisation with a detached management structure and board as the company has become larger, more complex, and more disparate," wrote Singer. (Source: "Elliott builds stake and demands shake-up at Sempra Energy," Financial Times, June 11, 2018.)
He also wrote that the company "has continually underperformed" and that "its conglomerate strategy has failed."
Singer wants to simplify the business. He's calling for Sempra to sell off a number of assets, including the company's Latin America utility divisions and its liquefied natural gas operations.
The billionaire has a long track record of success in this space.
To multiply his resources, Singer's $35.0-billion investing firm, Elliott Management Corporation, has teamed up with Bluescape Resources. The private investment firm, managed by former TXU Corp. CEO and chairman John Wilder, focuses on investments in power, energy, and utilities.
The duo worked on other activist campaigns in the utility space before, namely with NRG Energy Inc (NYSE:NRG) and FirstEnergy Corp. (NYSE:FE).
The NRG shake-up proved especially successful, given that the company's shares have constituted one of the best-performing stocks in the S&P 500 over the past two years.
For investors, an activist shakeup could result in a windfall.
Singer believes that these moves could unlock an extra $11.0 billion to $16.0 billion in shareholder value. On a per-share basis, that represents about 38% to 57% upside from where the stock traded at the start of this week.
Selling off assets would free up capital for dividends, buybacks, and other shareholder-friendly deals. Sempra pays out a quarterly dividend of $0.90 per share, which translates into an annual yield of 3.5%. That distribution, however, could explode if management dials back spending on new acquisitions.
Of course, investors can't start counting their profits yet.
The two activist investors hope to schedule constructive talks with Sempra's management team. If the two parties can't come to an agreement, Singer could wage a proxy fight at the company's next annual shareholder meeting, which will be in May 2019.
Regardless of the exact timetable, a shakeup could be exactly what Sempra needs. And given Singer's impressive resume, his activist targets often make the best dividend stocks around.