Search for Yield Propels Gains in Chinese Dividend Stocks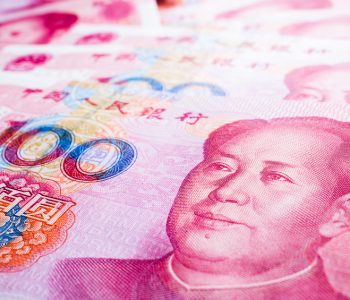 World's Second-Biggest Economy Sees Stock Revival
In an era of extremely low interest rates and negative bond yields, the shift from the safety of government bonds to dividend stocks is widespread and global.
The latest addition in this search of dividend yield is China, where the Shanghai Stock Exchange Dividend Index has gained 5.6% in the past month and rose to the highest level versus the Shanghai Composite Index in the past year, according to data compiled by Bloomberg. (Source: "Chinese Investors Hunting for Yield Running Out of Options," Bloomberg, August 22, 2016.)
This shift is taking place as the yield on the 10-year government bond dropped to two percent, the lowest rate in a decade.
"Gains by dividend stocks reflect the pressure for asset allocation against the backdrop of an asset famine," said Dai Ming, a money manager at Hengsheng Asset Management Co. in Shanghai. "Investors have been chasing safe assets when bond yields are falling and the economy may slow further."
Similar trends have fueled gains in the U.S., where benchmark stock indexes are trading at record levels as the central bank prefers to stay on the sidelines for longer periods of time amid weak inflationary pressures.
A study by the Norwalk, Connecticut-based data firm FactSet last week showed that some of the biggest U.S. companies are under increasing pressure to satisfy yield-hungry investors. Some of these companies paid more in dividends than their net incomes in the past 12 months.
Investors are returning to Chinese stocks after months of uncertainly earlier this year after the world's second-largest economy pushed the benchmark H-Share Index to the lowest it has been since 2009. Chinese shares, including those listed in the U.S., were among the world's best performers in August. (Source: "China Stock Rally Spreads to Shanghai as Confidence Rebuilds," Bloomberg, August 15, 2016.)
Risk-averse institutional investors in China who don't want to invest in more riskier avenues, such as growth companies with more aggressive investment plans, may fuel more gains in companies with stable cash redistribution models.
While investors may be satisfied with the performance of the Shanghai Stock Exchange Dividend Index, the biggest contributors  to the stellar performance are Chinese banks. According to the Bloomberg report, the continuation of these high payouts may be tough to maintain amid rising bad loans at these financial institutions. Industrial & Commercial Bank of China Ltd and Agricultural Bank of China were among lenders that cut their dividends last year. (Source: Ibid.)