Seagate Technology PLC Reports Earnings, Declares Dividend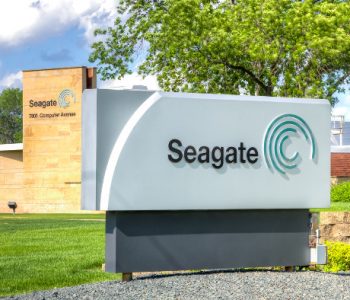 iStock.com/Wolterk
STX Stock Beats Earnings Expectations
In today's tech sector, Seagate Technology PLC (NASDAQ:STX) is a rare find for income investors. While most tech companies have to reinvest quite a bit of their profits, Seagate actually has enough cash on the side for a generous dividend policy. Now, the company has just reported earnings, let's see what the latest STX stock news could mean for income investors.
In the second quarter of Seagate's fiscal year 2018 which ended December 29, 2017, the company generated $2.9 billion of revenue, up 0.7% year-over-year. Excluding one-time items, adjusted earnings came in at $1.48 per share, representing a seven percent increase from the year-ago period. (Source: "Seagate Technology Reports Fiscal Second Quarter 2018 Financial Results," Seagate Technology PLC, January 29, 2018.)
These results topped Wall Street's expectations. On average, analysts were anticipating earnings of $1.35 per share on revenue of $2.86 billion.
Also Read:
The Top 10 Dividend Yields In the S&P 500
The company also declared a quarterly cash dividend of $0.63 per share. The dividend will be paid on April 4, 2018 to shareholders of record as of March 21.
At the current price, STX stock offers an annual yield of 4.6%, which is quite impressive given that the average S&P 500 company pays less than two percent at the moment.
However, the earnings report itself may not be the only focus for STX stock on Monday. This is because, over the last several weeks, investors have been talking about Seagate's investment in Ripple Labs, the company behind the digital payment network "Ripple."
Ripple's cryptocurrency—XRP coins, surged more than 500% in the last three months. And because Ripple Labs owns a substantial amount of all the XRP coins in existence, Seagate's stake in Ripple could be a catalyst for STX stock.
However, Seagate Technology PLC didn't really provide much of an update on its Ripple investment in its latest earnings report. During the earnings conference call, Seagate's Executive Vice President and Chief Financial Officer David Morton Jr. remarked that "While recent attention is on the valuation of the XRP crypto assets, we believe Ripple has a real and robust blockchain technology platform, a defined and validated use case for XRP, and a leading management team." (Source: "Seagate Technology's (STX) CEO, Dave Mosley on Q2 2018 Results – Earnings Call Transcript," Seeking Alpha, January 29, 2018.)
STX stock closed 0.31% higher on Monday.