Seagate Technology PLC: Is Seagate Stock's 7% Yield Safe?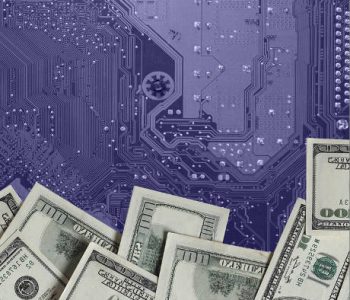 Varying Payouts
While you may not own Seagate Technology PLC (NASDAQ: STX) stock, you may very well use a piece of Seagate hardware. Known primarily for its line of hard drives, Seagate's stock boasts a dividend of $0.63 per share per quarter; at a current share price of $36.31, that's an annual dividend near seven percent for STX stock. Dividend payouts vary widely, even within the industry, but Seagate stock still stands out among its peers.
Seagate Stock: Can its Dividend Be Maintained?
Although Seagate's dividend yield currently floats around seven percent, it was even higher throughout the year. Dividends are calculated at current market prices, with the annual dividend divided by the current share price. It's tricky to perfectly calculate a divided due to the natural fluctuations of stock prices, especially in periods of high volatility. At $36.31 per share, Seagate stock is trading near a year high. Since bottoming out on May 11 at $18.72, the stock has nearly doubled in four months. But STX stock has maintained its dividend throughout; a $0.63 cash dividend was declared on April 29 and later again on August 8. Through this period, Seagate's dividend yield changed significantly.
The large gains made by STX stock have confounded some analysts and commentators. Currently, global markets are struggling, demand is down across the board, and international trade is sluggish. Seagate stock has not been immune to this trend; over the past three quarters, the company has seen its operating cash flow fall continuously. In the first quarter, it posted operating cash flow of $382 million. In the next quarter, operating cash flow fell 46% to $205 million, and in the third quarter, it fell further to $177 million. (Source: "Quarterly Earnings," Seagate Technology PLC, last accessed September 13, 2016.)
However, Seagate stock maintained its dividend throughout, paying $188 million worth of dividends each quarter. This was by design, according to the company's chief executive offiicer, Steve Luczo. "There has been no change to our capital allocation policy and our dividend payout of $188 million a quarter works comfortably within our cash flow generation forecast," he said during the company's January earnings call. (Source: "Q2 2016 Results Earnings Conference Call," NASDAQ Stock Exchange, January 29, 2016.)
For dividend income investors, Luczo's statement may have been a positive sign to invest. Seagate, like most companies, has struggled to maintain previous profit margins due to the turmoil in the global economy. But despite this turmoil, Luczo and company have decided to return capital to investors anyway.
And that dividend is a healthy amount above its peers. At the same time, forecasts for Seagate are turning positive. The rise of STX stock mimicked the gains made by the stock of rival Western Digital (NASDAQ:WDC). Earlier in the week, Western Digital increased its forecast for the 2017 fiscal first quarter. (Source: "Western Digital Updates First Fiscal Quarter Expectations," Western Digital Corporation, September 7, 2016.)
Investors took the updated forecast as a sign of good things to come for the electronics industry as a whole, sending shares of Western Digital up more than 12% on the day. Seagate stock followed suit, rising 5.9% at the same time. On that same day, investment bank and research firm Craigh-Hallum increased its outlook for STX stock shares by $13.00 to $50.00 while reiterating its "buy" recommendation. (Source: "Technology Sector Update for 09/07/2016: STX,WDC,AAOI,SIGM," NASDAQ Stock Exchange, September 07, 2016.)
The Bottom Line on STX Stock
Seagate has had a rough time this year, but the clouds may finally be parting for the hard drive company. During a period of weak cash flow, the company chose to maintain its dividend despite weak earnings. Now that market sentiment has turned positive for Seagate and Seagate's industry, the company may very well increase its dividend further. Either way, Seagate shares have recovered from the market lull earlier in the year and the company's executives are looking to push forward. These factors, combined with its relatively high dividend payout, means every income investor should consider paying attention to Seagate shares.