SBUX Stock: The No. 1 Reason to Be Bullish on Starbucks Corp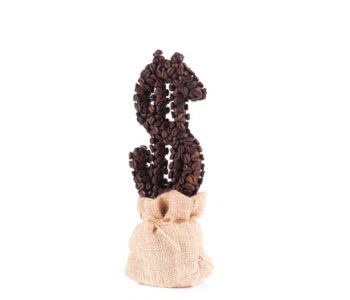 Why the Bears Are Wrong on Starbucks Stock
Starbucks Corporation (NASDAQ:SBUX) stock fell sharply after the company announced that CEO Howard Schultz is leaving his post on Thursday. While Starbucks stock has since started to bounce back, investors are still concerned about the future of this iconic coffeehouse chain. Will Starbucks be able to continue its growth momentum without its legendary CEO?
I believe the answer is yes, and here's why.
No doubt, Schultz has been instrumental in turning the company around during his tenure as CEO. But what he has built should be able to help Starbucks keep making massive profits even when he steps aside.
To put it simply, I believe that Starbucks is the Apple Inc. (NASDAQ:AAPL) of the coffee shop industry. That is, a cup of Starbucks coffee is to a cup of generic coffee what an "iPhone" is to a regular smartphone.
No one really needs a $700.00 smartphone, but they want one, either because of the better functionalities or because of the brand appeal. Either way, they are willing to pay a for an iPhone.
Starbucks has achieved the same status. In many parts of the world, a cup of Starbucks coffee is more expensive than other options. But Starbucks customers have no problem paying a premium, either because they believe the quality of Starbucks coffee is better than others, or because of the brand appeal, the store location, the interior décor, and/or everything else that makes Starbucks special.
This is an amazing accomplishment, and is perhaps the best thing Schultz has created for Starbucks stock investors. Once a company successfully differentiates itself from its competitors in a rather generic industry, it has the potential to earn much higher profits than what the competitors could do.
Just take a look at Apple's financials and you'll see what I mean. iPhones are expensive but, in the most recent quarter, the company still sold more than 45 million units of the device. (Source: "Apple Inc. Q4 2016 Unaudited Summary Data," Apple Inc., October 25, 2016.)
Moreover, a recent report showed that, in the third quarter of 2016, Apple managed to capture 103.6% of the total smartphone industry's profits. This is because many of its competitors, such as LG and HTC, actually lost money in their smartphone divisions. (Source: "Apple iPhone captures 103.6% of smartphone industry profits in Q3, according to analyst estimates," 9To5Mac, November 4, 2016.)
That's how powerful Apple is. While a cup of Starbucks coffee is not nearly as expensive as an iPhone, it has become a daily routine for millions of people around the world. This means there is no need for product update cycles like what the iPhone maker has to deal with. As long as Starbucks opens its doors in the morning, customers will come.
Just like Apple, what Starbucks has done is build a massive following. And, because of its already-established business in the coffee shop industry, it can distribute some of its profits to shareholders.
Right now, the company pays $0.25 per share on a quarterly basis, giving Starbucks stock an annual dividend yield of 1.75%. Since the company started paying dividends in 2010, its quarterly payout has increased by fivefold.
The best part is that, despite Starbucks' entrenched position in its business, it is still growing. In the company's most recent fiscal year, which ended October 2, 2016, global comparable store sales increased five percent, thanks to a six-percent increase in its Americas segment and a three-percent increase in its China/Asia Pacific segment. (Source: "Starbucks Reports Record Q4 and Record FY16 Results," Starbucks Corporation, November 3, 2016.)
The company's financials are growing even faster. Consolidated net revenues for the fiscal year grew 11% to $21.3 billion, while consolidated operating income increased 16% to $4.2 billion.
What the Future Holds for SBUX Stock
Right now, the company has over 25,000 stores in 75 countries worldwide, but the expansion is far from over. For fiscal 2017, Starbucks expects to open 2,100 net new stores globally while growing existing store sales by mid-single digits.
No doubt, Howard Schultz played a crucial role in turning Starbucks around. But the economic moats have already been dug, and the company is set to keep making massive profits, even when its legendary CEO leaves the center stage. Once the market realizes this, Starbucks stock should be able to get back on its growth track.