Saratoga Investment Declares Special Dividend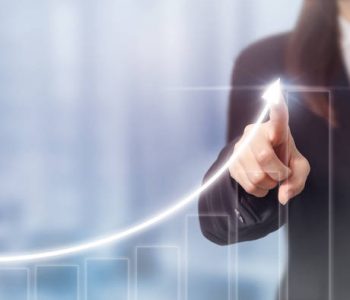 Dividend Payout for Current Fiscal Year Jumps to $1.04
New York, NY — Saratoga Investment Corp (NYSE:SAR), a business development company, announced today that its board has declared a special dividend of $0.20 per share.
"The payment of this special dividend brings our fiscal year to date dividends to $1.04 per share and helps fulfill our requirement for dividend distributions as a regulated investment company," said Christian Oberbeck, chairman and chief executive officer of Saratoga Investment. (Source: "Saratoga Investment Corp. Announces a Special Dividend of $0.20 per Share," New Releases, Saratoga, August 8, 2016.)
Shareholders have the option to receive payment of the dividend in cash, or receive shares of common stock pursuant to the company's dividend reinvestment plan.
"This past quarter, Saratoga Investment increased its quarterly dividend for the seventh consecutive quarter and by 139% since the establishment of our dividend policy in 2014. We have also over-earned our dividend every quarter, which distinguishes us from many other BDCs by giving us one of the higher dividend coverage in the industry." (Source: Ibid.)
Saratoga Investment is a specialty finance company that provides customized financing solutions to U.S. middle-market businesses. The company invests primarily in senior-leveraged loans, mezzanine debt, and, to a lesser extent, equity to provide financing for change of ownership transactions, strategic acquisitions, recapitalizations, and growth initiatives in partnership with business owners, management teams, and financial sponsors.
Saratoga's objective is to create attractive risk-adjusted returns by generating current income and long-term capital appreciation from its debt and equity investments.
For the quarter ended May, Saratoga Investment's assets under management rose to $264.4 million, an increase of 0.6% from $262.7 million for the similar period last year.
"Our portfolio remains strong, with no investments on a non-accrual status as of quarter-end and a continued high level of investment quality—the highest quality rating since the inception of this rating system," the company said in a statement. (Source Ibid.)
The quarter ended May 31, 2016 benefited from higher investment income as compared to previous quarters—investment income increased to $7.9 million for the quarter ended May 31, 2016, up from $7.6 million for the quarter ended May 31, 2015.
Net asset value increased $2.0 million from $125.1 million as of February to $127.1 million in May, and return on equity for the quarter ended May was 10.4% annualized, the statement added.
Saratoga shares were trading one percent higher today on the New York Stock Exchange to $17.27. They have gained six percent in the past three months.