Saputo Inc. Reports Earnings, Hikes Dividends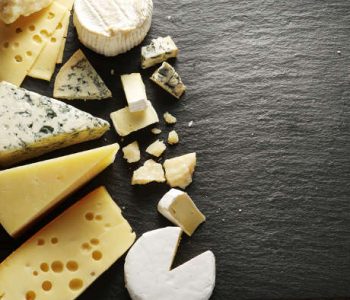 Different types of cheeses on black board.
Saputo Profits Increase 29%
You might not have heard of Saputo Inc. (TSE:SAP), but you'll likely have seen "Cracker Barrel," "Dairyland," "Frigo Cheese Heads," and "Neilson" branded dairy products at the grocery store. Yep, they all come from Saputo.
The best part is, other than buying cheese from Saputo, income investors can also collect some dividends from the dairy giant.
On Tuesday, August 2, Saputo reported financial results for the first quarter of the company's fiscal 2017, which ended on June 30, 2016. Revenue for the quarter grew 2.6% to $2.6 billion. (Source: "Financial Results for Fiscal 2017 First Quarter Ended June 30 2016," Saputo Inc, August 2, 2016.)
The bottom line was the real surprise. For the quarter, Saputo's adjusted net earnings totaled CA$176.7 million, representing a 29.0% increase from the year-ago period. The earnings-per-share (EPS) figure was CA$0.44, beating analysts' expectations of CA$0.40.
In Canada, both revenue and earnings before interest, taxes, depreciation, and amortization (EBITDA) increased due to higher sales volumes and a favorable product mix. In the U.S., higher sale volumes boosted revenues. At the same time, higher sale volumes improved efficiencies and lower ingredients costs increased its U.S. segment's EBITDA despite unfavorable market factors. In the international segment, revenue declined due to lower selling prices in the export market.
Note that as a Canadian company, Saputo's financials were positively impacted by the fluctuation of the Canadian dollar versus foreign currencies in the quarter.
Along with the earnings release, Saputo also announced an increase of the quarterly dividend to CA$0.15 per share, representing an 11.1% increase from its current payout of CA$0.135 per share. The dividend will be payable on September 16, 2016 to shareholders of record as of September 6, 2016.
After the increase, Saputo stock has an annual dividend yield of 1.54%.