Sanchez Midstream Partners LP: Can a 14.7% Yield Possibly Be Safe?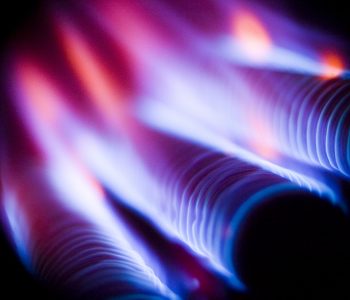 iStock.com/FlutterbyPhoto
A High-Yield Stock You Likely Haven't Considered
In today's market, income investors have a tough decision to make. They can choose companies with solid dividend safety, or companies with high-dividend yields. But very rarely does a company offer a double-digit payout that's actually safe.
At first glance, Sanchez Midstream Partners LP (NYSEAMERICAN:SNMP) looks like your typical high yielder. The partnership comes from the beaten-down energy sector, and its unit price has plunged big-time over the last several years.
Due to the inverse relationship between dividend yield and stock price, Sanchez Midstream Partners LP has become one of the highest-yielding names in the current stock market. Trading at $12.30 apiece, the partnership offers a staggering annual yield of 14.7%.
When you see an out-of-favor stock with a jaw-dropping yield, your first question will likely be, "Is the payout safe?"
Let's take a look.
Headquartered in Houston, Texas, Sanchez Midstream Partners is a master limited partnership (MLP). It owns and operates a portfolio of midstream energy assets, including oil and natural gas gathering systems, natural gas pipelines, and a natural gas processing facility. These assets are located in the Western Eagle Ford in South Texas.
In other words, even though Sanchez Midstream Partners comes from the energy industry, it does not drill any new wells. Instead, the partnership earns a fee whenever its customers use its midstream energy assets.
As a matter of fact, most of Sanchez Midstream Partners' assets are supported by long-term, fixed-fee agreements with Sanchez Energy Corp (NYSE:SN). These agreements often come with minimum-volume commitments, which allow the partnership to generate stable cash flows through thick and thin. (Source: "Investor Presentation," Sanchez Midstream Partners LP, last accessed May 14, 2018.)
Growing Distributions
Just take a look at SNMP stock's distribution history and you'll see what I mean. When the partnership shifted its focus to midstream operations in 2015, it initiated a quarterly distribution rate of $0.40 per unit. Today, the amount stands at $0.4508 per unit, representing an increase of 12.7%. (Source: "Distribution History," Sanchez Midstream Partners LP, last accessed May 14, 2018.)
At the end of the day, distributions come from cash. So, in order for a company to pay sustainable dividends, it must generate enough cash flow to back its payout.
The good news is, Sanchez Midstream Partners generated cash available for distribution of $7.1 million in the first quarter of 2018. This was more than enough to cover the $6.1 million of cash distributions that the partnership paid to its common unitholders during this period. (Source: "Sanchez Midstream Partners Reports First Quarter 2018 Financial Results; Provides Full Year 2018 Forecast," Sanchez Midstream Partners LP, May 10, 2018.)
Therefore, while SNMP stock is far from being a market favorite, its 14.7% dividend yield might be worth considering for income investors.