Sachem Capital Corp: Time to Give This 13.9% Yielder a Second Look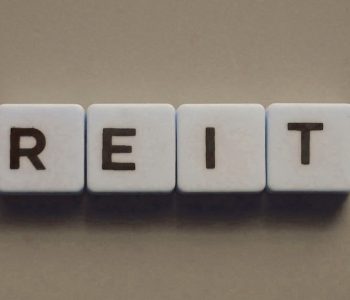 This High-Yield Stock Looks Interesting
If you didn't pay much attention to Sachem Capital Corp (NYSEAMERICAN:SACH) in the past, that's okay. But with recent developments, the company now deserves income investors' attention.
Allow me to explain.
Headquartered in Branford, Connecticut, Sachem Capital is in the real estate financing business. Structured as a real estate investment trust (REIT), the company specializes in originating, servicing, and managing a portfolio of first mortgage loans.
Rather than lending to homeowners, Sachem Capital serves mostly real estate investors. The company provides secured, non-banking loans to fund investors' acquisition, renovation, rehabilitation, development, or improvement of residential or commercial properties located mainly in Connecticut, as well as Massachusetts, Rhode Island, and New York.
The business looks quite lucrative. Sachem Capital's loans are short-term, usually running 12 to 36 months, and the interest rate is typically fixed at 12%. The company also earns origination fees that range from 2.5% to three percent for one-year loans, and five percent for three-year loans. (Source: "Investment Terms," Sachem Capital Corp, last accessed July 24, 2020.)
In today's market, there are plenty of bigger mortgage REITs than Sachem Capital, so the company doesn't get much attention from the financial media. However, what happened over the past few months suggests that this small real estate finance company could be making a turnaround.
You see, the COVID-19 pandemic hit the economy hard and many businesses slowed down—if they didn't come to a complete halt. While REITs are considered dividend investments, their payouts are not carved in stone, especially in an unprecedented operating environment like this.
Sachem Capital saw the pandemic's impact coming. In March, the company said, "In light of the uncertain outlook for 2020 due to COVID-19, out of an abundance of caution and a desire to preserve liquidity, the company has decided to defer any decision regarding further 2020 dividends until after the end of the second quarter of 2020." (Source: "Sachem Capital Achieves Record Revenue of $12.7 Million and Generates $6.2 Million of Net Income for 2019," Sachem Capital Corp, March 30, 2020.)
To income investors, that was not exactly good news. It didn't help that SACH stock tumbled in March, alongside the rest of the market.
Then the second quarter ended and the mortgage REIT's new dividend announcement arrived.
On July 21, Sachem Capital announced that its board of directors had declared a quarterly cash dividend of $0.12 per share—the same amount that it was paying before the deferral. The dividend will be paid on August 7 to shareholders of record as of July 31. (Source: "Sachem Capital Corp. Announces Quarterly Dividend of $0.12 Per Share," Sachem Capital Corp, July 21, 2020.)
"We are pleased to declare the issuance of this dividend, which follows the Company's decision to defer any dividends after the first quarter in light of COVID-19. We believe this dividend reflects the strength of our business operations and the stability of our current loan portfolio," said the REIT"s Chief Executive Officer John Villano. (Source: Ibid.)
This was really good news. While the company has yet to report second-quarter results, declaring a dividend that is on par with the previous payout should be reassuring to income investors.
Also, Sachem Capital said previously that it plans to continue to qualify and operate as a REIT. And that means it has to distribute at least 90% of its taxable income each year to its shareholders in the form of dividends. Therefore, if Sachem's lending business turns out to be better than expected, shareholders may get some hefty dividend payouts later this year.
Bottom Line on Sachem Capital Corp
Market participants liked the latest dividend announcement from Sachem Capital Corp. In the trading session following that press release, Sachem Capital stock surged 18.6% to $3.45. Based on a quarterly dividend rate of $0.12 per share, the company now yields 13.9%.
I'd say it's time for income investors to add SACH stock back to their watch list.