Sachem Capital Corp: Penny Stock Paying a 10.55% Dividend Yield?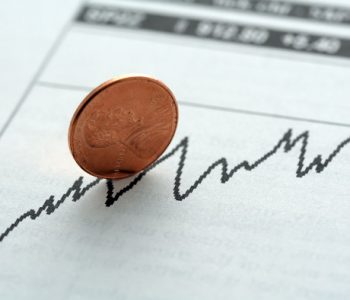 iStock.com/arekmalang
Should Income Investors Consider This High Yield Stock?
For the most part, penny stocks haven't been a staple for income investors. With shares trading at below five bucks apiece and small market capitalizations, the majority of companies behind penny stocks don't have a business that's established enough to support regular dividend payments.
There are, however, exceptions. Sachem Capital Corp (NYSEMKT:SACH), for instance, trades at penny stock levels, and yet it offers jaw-dropping yield of 10.55%.
Is it worth considering for income investors? Let's take a look.
For stock market investors, Sachem Capital Corp is a relatively new name. The company completed its initial public offering (IPO) earlier this year, so it's yet to establish a track record.
Sachem Capital is a real estate finance company headquartered in Branford, Connecticut. It specializes in originating, servicing, and managing a portfolio of first mortgage loans. The company provides short-term, secured, non-banking loans to real estate investors to fund their acquisition, development, and renovation of commercial and residential properties located in New York, Connecticut, Rhode Island, and Massachusetts. (Source: "Investor Presentation," Sachem Capital Corp, last accessed November 29, 2017.)
Also Read:
High-Yield Stocks: A Shockingly Safe 9.2% Payout
In other words, Sachem Capital's business looks very much like that of a mortgage real estate investment trust (REIT). Indeed, the company has plans to qualify as a REIT, as it intends to distribute at least 90% of its profits every year to shareholders in the form of dividends.
Sachem Capital will elect to be taxed as a REIT when it files its 2017 federal income tax return. If its REIT status gets approved, the company will no longer have to pay tax at the corporate level, making it a tax pass-through.
As a matter of fact, Sachem Capital has already returned a significant amount of cash to investors since its IPO. Its first quarterly dividend was $0.05 per share, paid in April 2017. Today, the amount has grown to $0.105 per share, representing an increase of 110%. (Source: "Sachem Capital Corp. Dividend Date & History," Sachem Capital Corp, last accessed November 29, 2017.)
Moreover, despite its penny stock status, Sachem Capital has more than enough resources to cover its generous payout. In the third quarter of 2017, the company generated net income of $1.3 million, or $0.12 per diluted share. This provided a 1.14-times coverage of the $0.105 of dividends per share it declared and paid during this period. (Source: "Sachem Capital Reports Third Quarter Results; Announces Third Quarter Dividend," Sachem Capital Corp, October 19, 2017.)
The portfolio has been growing, too. At the end of 2016, Sachem Capital's loan portfolio totaled $33.75 million. By the end of the third quarter of 2017, the company's loan portfolio had grown to $52.7 million.
With a growing loan portfolio, Sachem Capital is able to generate an increasing stream of revenues and profits. In the first nine months of 2017, the company's revenue increased 58.7% year-over-year, while net income improved by 42.4%. If the company can keep growing its top and bottom lines, it will likely dish out even bigger dividends down the road.
So there you have it. Sachem Capital is a relatively small player in the real estate industry. But with a solid business and rising payouts, it's a rare penny stock that deserves income investors' attention.