Sachem Capital Corp: Lock in a 10.5% Yield From This Penny Stock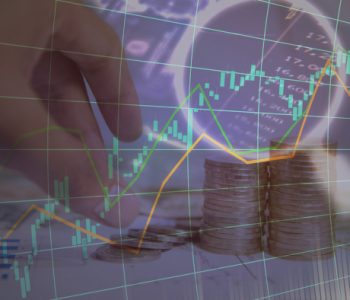 iStock.com/calcassa
Little-Known Company Pays Huge Dividends
As an income investor, I like large companies with established market positions due to their ability to pay stable dividends. However, that doesn't mean we should ignore small companies altogether.
Case in point: Sachem Capital Corp (NYSEAMERICAN:SACH) is a real estate finance company headquartered in Branford, Connecticut. With a small market capitalization and its shares priced at $4.20 apiece, Sachem Capital Corp is often considered a penny stock. Still, the company offers a dividend policy that most large-cap companies simply could not match.
Right now, Sachem Capital has a quarterly dividend rate of $0.11 per share, which translates to an annual yield of 10.5%.
Of course, when a little-known company has a big yield, investors will likely be wondering how the company can afford such a generous payout. So let's take a look at its business.
Sachem Capital Corp: A Hard Money Lender
In today's market, real estate companies tend to be landlords that collect rental income from their tenants. Sachem Capital is a little different; the company specializes in offering short-term, secured non-banking loans (often referred to as "hard money" loans) to real estate investors.
There are several important things to note about this business. First, Sachem does not lend to owner occupants. Instead, it helps investors fund their acquiring, improving, and developing of residential and commercial properties.
Second, these are non-banking loans. Very often, borrowers go to hard money lenders because they cannot get a loan from traditional banks.
Thirdly, these loans are short-term (usually less than three years). So in order to keep the interest income flowing in its portfolio, the company has to originate new loans on a regular basis.
Sounds risky, right? Indeed, lending hard money is not the safest business. However, note that Sachem Capital's loans are secured by first mortgage liens on the real estate properties. And the company only lends up to 65% of the current value of the property.
This means that even if the borrower cannot make their payment, there is still a good chance that the lender can recover some of the funds. (Source: "Investment Terms," Sachem Capital Corp, last accessed September 25, 2018.)
Furthermore, because hard money borrowers usually cannot get loans from banks, they are willing to pay higher interest rates. In the case of Sachem Capital, the company typically charges its borrowers a fixed interest rate of 12%. (Source: Ibid.)
At the same time, Sachem Capital also makes money from loan origination. For one-year loans, the company charges origination fees of 2.5% to three percent. When it comes to three-year loans, the origination fee is set at five percent.
SACH Stock: Oversized Dividends
By earning oversized interest from its lending portfolio, Sachem Capital can dish out oversized dividends. When the company went public, it had a quarterly dividend rate of $0.10 per share. Its first dividend of $0.05 per share, paid in April 2017, was a prorated payment corresponding to that quarterly rate. (Source: "Sachem Capital Corp. Dividend Date & History," Nasdaq, last accessed September 25, 2018.)
In July 2017, Sachem Capital raised its quarterly dividend rate to $0.105 per share. Then, in July 2018, management announced another dividend increase to $0.11 per share.
The best part is that the company's business has been growing at a much faster pace than its dividends. In the second quarter of 2018, the company generated $3.04 million of revenue, representing a 94.9% increase year-over-year.
Growth was driven by a substantial increase in lending operations, as interest income from mortgage loans surged 95.1% to $2.38 million, while origination fees doubled from the year-ago period. (Source: "Sachem Capital Reports 95% Increase in Revenue and 131% Increase in Net Income for the Second Quarter of 2018," Sachem Capital Corp, August 13, 2018.)
Operating costs and expenses also rose, but to a much lesser extent than revenue. As a result, the company's bottom line saw a huge increase.
For the quarter, Sachem Capital's net income came in at $2.21 million, up 130.9% from the second quarter of 2017. Notably, the amount translated to diluted earnings of $0.14 per share, which easily covered its cash dividend of $0.105 per share declared and paid during the quarter.
The Bottom Line on This High-Yield Stock
At the end of the day, keep in mind that Sachem Capital started as a hard money lender in Connecticut. But most recently, it has been expanding its presence to Massachusetts, Rhode Island, and New York. As the company acquires more business in these neighboring states, we could see another big increase in its financial performance.