Sachem Capital Corp: Little-Known Stock Offers a Big Yield of 11.1%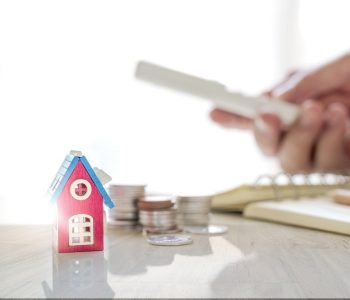 iStock.com/nathaphat
A Double-Digit Yielder Most People Have Never Heard Of
It's no secret that large-cap blue-chip stocks have served income investors well over the years. Thanks to their established businesses, these companies can return a substantial amount of cash to investors on a regular basis.
The flip side of the story is that, because investors have been buying blue-chip dividend stocks left, right, and center, their yields are now subdued. So, for yield hunters, it might be worthwhile to check out the smaller names in the dividend stock world.
With that in mind, let's take a look at Sachem Capital Corp (NYSEAMERICAN:SACH).
Sachem Capital Corp
Headquartered in Branford, Connecticut, Sachem Capital Corp is a real estate finance company. It specializes in the origination, underwriting, funding, servicing, and managing of a portfolio of first mortgage loans.
Compared to a bank that helps a consumer buy their first house, Sachem Capital focuses on serving investors. The company offers short-term, secured, non-banking loans to real estate investors to fund the acquisition, development, renovation, rehabilitation, or improvement of properties mainly located in Connecticut.
Compared to the more well-known real estate stocks, Sachem Capital Corp is running a fairly small business. But the company has found its niche and its business is quite lucrative.
Sachem Capital Corp usually charges a fixed interest rate of 12% on its short-term loans (three years or less). In addition, the company earns origination fees of 2.5% to three percent on one-year loans and five percent on three-year loans. (Source: "Investment Terms," Sachem Capital Corp, last accessed April 2, 2019.)
What about the risks associated with high-yield debt?
Well, the first thing to know is that each of the company's loans is secured by a first mortgage lien on the real estate property. That means, in the event of a default wherein the property is foreclosed, the proceeds will first be used to repay the balance owed to Sachem Capital Corp.
Second, the company doesn't finance transactions when the loan-to-value ratio is greater than 65%. In other words, if an investor wants to buy a $1.0-million property, the maximum amount that Sachem Capital would be willing to lend is $650,000.
With a high-yield lending portfolio and proper risk management measures, the company can generate oversized profits, which in turn will translate to some hefty dividend payments.
SACH Stock Pays Oversized Dividends
Last week, the board of directors of Sachem Capital Corp declared a quarterly cash dividend of $0.12 per share. The dividend will be paid on April 18, 2019 to shareholders of record as of April 11. (Source: "Sachem Capital Corp. Announces First Quarter Dividend of $0.12 Per Share," Sachem Capital Corp, April 1, 2019.)
With SACH stock trading at $4.35 apiece, that translates to an annual yield of 11.1%.
Now, those who have been following Sachem Capital Corp would remember that, for the previous quarter, the company paid a dividend of $0.17 per share. So does that mean the current payout of $0.12 per share is the result of a dividend cut?
Not really. In its previous dividend announcement, the company stated, "The incremental amount by which the fourth quarter dividend exceeds the dividend paid in the prior quarter reflects the year-end distribution of income required in order to comply with the Federal tax rules and regulations applicable to the Company as a real estate investment trust (REIT)." (Source: "Sachem Capital Corp. Announces Record Fourth Quarter Dividend of $0.17 Per Share," Sachem Capital Corp, December 20, 2018.)
In fact, if you look further back, you'd see that SACH stock's newly declared dividend of $0.12 per share actually represented a 14.3% increase from what it paid for the same period a year ago. (Source: "Sachem Capital Corp. Dividend Date & History," Nasdaq, last accessed April 2, 2019.)
And for those wondering whether this double-digit yielder can support its oversized payout, Sachem Capital reported earnings last week. The report showed that for 2018, the company paid total dividends of approximately $7.3 million, which came out to about 94.6% of its net income earned during the year. (Source: "Sachem Capital Reports 67.4% Increase in Revenue and 59.9% Increase in Net Income for 2018," Sachem Capital Corp, April 1, 2019.)
If Sachem Capital Corp can continue outearning its dividend, SACH stock's 11.1% yield would be worth a serious look.