RPM International Inc.: This Is Why RPM Stock is Going Crazy Today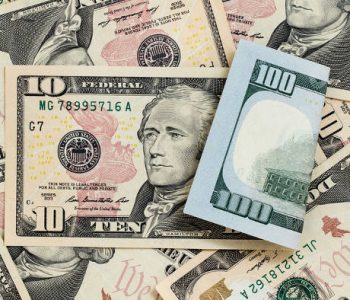 RPM Stock Falls Despite 43rd Consecutive Dividend Hike
You might not have heard of RPM International Inc. (NYSE:RPM) stock, but the company has been increasing its dividend every single year for more than four decades.
On Thursday October 6, RPM International announced that its board of directors has declared a quarterly cash dividend of $0.30 per share. This represents a nine-percent increase from the company's current quarterly payout of $0.275 per share. The dividend will be payable on October 31, 2016 to shareholders of record as of October 17. (Source: "RPM Increases Cash Dividend for 43rd Consecutive Year," RPM International Inc., October 6, 2016.)
For those not in the know, RPM International Inc. manufactures and markets high-performance special coatings, sealants, and building materials. The company's brands include "Stonhard," "Tremco," "Illbruck," "Carboline," "Flowcrete," "Universal Sealants," "Euco," "Day-Glo," and "Dryvit."
While making coatings and building materials doesn't sound like an exciting business, the company has been doing an outstanding job when it comes to rewarding income investors. Thursday's announcement marks RPM stock's 43rd consecutive year of dividend hikes, putting it in an elite category of less than 0.5% of all publicly traded U.S. companies.
"As noted in our fiscal 2016 annual report, RPM has outperformed the S&P 500 Index and its peer group in cumulative total return for the five- and ten-year periods ended May 31, 2016," said Frank C. Sullivan, chairman and chief executive officer of RPM International Inc. "Consistently increasing our cash dividend has been critical to our ability to significantly outpace the market and deliver value to our shareholders." (Source: Ibid.)
With such an impressive track record of returning value to income investors, you'd expect RPM stock to jump on the announcement. But that wasn't the case. On Friday, RPM stock slipped 2.71%.
The reason is that along with the dividend increase, the company also reported earnings. In RPM's first quarter of fiscal 2017, which ended August 31, revenue came in at $1.25 billion. While the number represented a 0.8% increase year-over-year, it missed Wall Street's expectation of $1.28 billion. (Source:  "RPM Reports Record Results for Fiscal 2017 First Quarter," RPM International Inc., October 5, 2016.)
On the bottom line, RPM generated earnings of $0.83 per share, up 12.2% from the year-ago period and beating analysts' estimate of $0.80 per share. Going forward, the company expects to earn between $2.68 and $2.78 per share in fiscal 2017.
Despite Friday's drop, RPM stock is still up more than 10% year-to-date.