Royalty Income: 5 Monthly Dividend Stocks Paying Up to 7%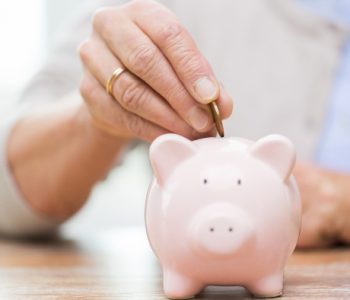 Today, I'm going to explain how to earn royalty income from some of my top monthly dividend stocks.
These yields are safe. You can get started today if you want to. Most people, though, don't even know these opportunities exist.
Better still, you can begin earning royalties almost immediately. And if you bundle these five monthly dividend stocks together, you could collect 60 royalty checks over the next year—an average of more than one per week.
Collect Monthly Royalty Income
I was poking around YouTube the other day watching a documentary on Don McLean, one of my favorite folk singers.
For those who don't know him, McLean penned the pop classic "American Pie." The ballard captured the mood of the country in the early 70s. His song rocketed to the top of the charts, turning the obscure folk singer into a sensation.
Few have decoded the riddle-like verses and cultural references. McLean, now in his 70's, has never revealed the meaning of the song, other than to joke: "It means I don't ever have to work again if I don't want to."
And he's right. After penning the tune, McLean was set for life. Today he makes more than $300,000 a year from American Pie, earning a royalty every time the song plays on the radio. (Source: "Pop songs that pay the pension," Express UK, December 12, 2013.)
So what the heck does this have to do with investing? Don McLean stumbled upon one of the most important concepts for building wealth: the idea that you can do something once and earn income for life.
In other words, royalty income.
In case you haven't heard the term before, a royalty is a payment to an owner for the use of their property. Musicians, for example, collect a royalty every time their song is purchased or streamed. The average song earns eight cents each time it's played over the air, with extra payments for song covers, movie rights, and other distribution deals.
Novelists earn a royalty each time somebody buys their book. Inventors earn royalties from their patents. BlackBerry Ltd (TSE:BB) main source of income is royalties. The company owns patents on thousands of innovations, earning fees each time a rival borrows one of their ideas.
Royalties are also common in natural resources. Landowners rarely have the expertise to build a mine or operate an oil well. Instead, they lease out their property to resource companies, earning a fee on every ounce of gold or barrel of oil hauled out of the ground.
After a royalty stream is set up, the owners don't actually have to do anything. Their checks arrive in the mailbox each month. And once in place, they don't have to lift a finger to earn their money.
Better still, owners can lock in a stream of income that can last for decades.
Patents usually last for 10 to 20 years. Copyrights last for much longer… up to 70 years after the death of the creator. Songs penned by the Elvis and Michael Jackson have another 50+ years left on them, so their owners could be getting paid until 2070.
Intellectual properties, like trademarks for example, are some of my favorite royalty streams. These assets have no real expiration date, allowing owners to collect income decade after decade. In essence, you're purchasing a legacy asset that could be spinning out cash flow for generations.
Like farm land or private businesses, royalty streams are real assets. In times of inflation, your income stream tends to go up with rising prices. In times of deflation, that cashflow becomes extremely valuable.
Best of all, earning your own royalty income has never been easier.
In the past, buying one was hard. You had to be an author or an inventor to get a copyright. Only insiders like agents or record labels could purchase these income streams from creators.
Fortunately, that's changing. A growing list of public companies now specialize in royalties. These firms buy income streams, collect the profits, and pass on the dividends to shareholders.
| | | |
| --- | --- | --- |
| Company | Industry | Yield |
| Boston Pizza Royalties Income Fund | Restaurants | 6.6% |
| Keg Royalties Income Fund | Restaurants | 5.1% |
| Permian Basin Royalty Trust | Oil & Gas | 5.2% |
| Pizza Pizza Royalty Corp | Restaurants | 5.6% |
| PrairieSky Royalty Ltd | Oil & Gas | 2.4% |
Source: Yahoo! Finance, last accessed November 1, 2016.

The model appeals to investors.
Take Canada-based Pizza Pizza Royalty Corp (TSE:PZA), for example. The company earns a small fee on every slice sold at a Pizza Pizza or Pizza 73 restaurant. Since 2011, shares have returned a tidy 81%… while paying out monthly royalty checks to boot.
The Permian Basin Royalty Trust (NYSE:PBT) is another top monthly dividend stock. The firm owns vast tracts of oil-rich land throughout West Texas, collecting fees each time a company drills on its property. The trust's payments rise and fall with oil prices, providing a nice inflation-proof stream of cash flow.
Earn Royalties From Monthly Dividend Stocks
Of course, this is only an introduction.
Certain firms, especially income trusts, are tricky to report come tax time. Some of these monthly dividend stocks are thinly traded and it can be hard to build a position without moving the share price.
Regardless, these monthly dividend stocks are reliable income streams. Sure, few of us will pen the next rock-classic like Don McLean, but that doesn't mean we can't start earning our own royalty income.