RBC Stock: Royal Bank of Canada Is 1 Dividend Stock for the Next 50 Years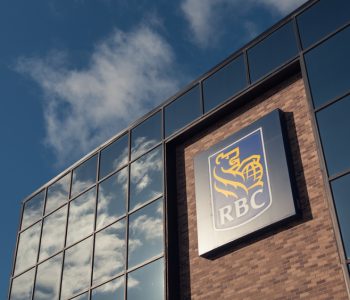 iStock.com/shaunl
RBC Stock: A Good Diversification From U.S. Banks
Investors looking for diversification away from the scandal-plagued U.S. banking system should look north of the border to the U.S.' next-door neighbor, where you can hardly find the level of mismanagement in the financial system you've seen in the U.S. since the 2008 financial crisis. And my favorite among the Canadian banks is Royal Bank of Canada (NYSE:RY).
The main reason I prefer Canadian banks over their U.S. counterparts is the fact that they're backed by a sound regulatory environment and government policies which make sure that banks and their customers don't get exposed to imprudent lending and large, risky positions in the market.
Take the Canadian skyrocketing real estate prices for example, which, to some extent, have been fueled by a low-interest-rate environment. In order to shield the Canadian banking system and consumers from taking more credit, the federal government has been gradually making it difficult for borrowers to add to their housing debt. This week, the government raised the bar for borrowers to qualify for home loans in its latest effort to cool the sizzling housing market. (Source: "Ottawa tightens mortgage requirements and targets foreign money," CBC, October 4, 2016.)
So what makes RBC stock a better investment for income investors than investing in those names you hear every day in the U.S.? Well, investing in the RBC stock means you're taking on exposure to the Canadian economy, a good diversification strategy away from the U.S. banking system if you're in the camp of those who believe U.S. banks are riskier than their Canadian counterparts.
RBC Stock Sports 4% Dividend Yield
Another big incentive for investors in RBC stock is its ability to pay higher dividends when compared to its peers in the U.S. Offering a yield of over four percent, RBC stock easily beats the well-known U.S. names like Wells Fargo & Co (NYSE:WFC), JPMorgan Chase & Co (NYSE:JPM) and Citigroup Inc (NYSE:C) when it comes to paying dividends.
Also Read:
10 Top Dividend Stocks to Watch in 2017
These 15 Top Dividend Stocks Have Paid Shareholders for 118 Years
RBC stock has surprised investors time and time again, showing that it can weather a tough economic environment much better than the bank's peers in the U.S. In the last quarter, RBC revealed a surprising dividend increase and record earnings when it announced a two-percent hike in its quarterly dividend to CA$0.83 a share, representing CA$3.32 per share on an annualized basis and 4.1% yield based on today's price of RY stock. (Source: "Dividend History For Common Shares," Royal Bank of Canada, last accessed October 5, 2016.)
Furthermore, RBC generates strong cash flows from its operations, which support a hefty dividend payout, RBC produced and made available to shareholders a total of CA$7.65 billion net income during the first nine months of this financial year. With a dividend payout ratio of 40% to 50%, RBC is in a comfortable position to continue with its history of increasing dividends each year.
Final Word on RBC Stock
In addition to returning cash to its shareholders through dividend, RBC also has a robust share buyback program. In May this year, it announced plans to buy back up to 20 million of its common shares, or approximately 1.3% of the bank's outstanding common shares. (Source: "Royal Bank of Canada to repurchase up to 20 million of its common shares," Royal Bank of Canada, May 30, 2016.)
On top of paying regular dividends, investors have also benefited from an approximate 27% jump in RBC stock since February this year. This comes at a time when the Canadian economy has been weakened by a drastic fall in commodity prices and businesses have generally cut their investments.
So next time you're on the hunt for good banking stocks, the Canadian banking system may be a good option, as competitive pressures aren't that strong there as you see in the U.S. The market is predominantly served by five big banks serving the population of about 36 million. This dominance, and the regulatory protection they enjoy, make it unlikely that new entrants will challenge their position.