Royal Bank of Canada Increases Quarterly Dividend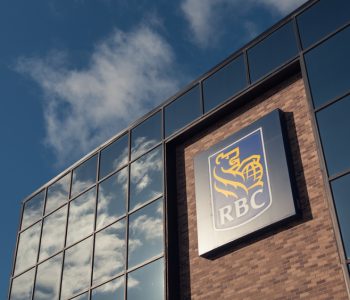 iStock.com/shaunl
Country's Biggest Lender Posts Record Profit
Royal Bank of Canada's (NYSE:RY)(TSE:RY) board of directors has approved a two-percent increase in its quarterly dividend payout. After today's increase in dividend, the shareholders will receive a CA$0.83 dividend, payable on and after November 24. (Source: "Royal Bank of Canada declares dividends," Royal Bank of Canada, August 24, 2016.)
Canada's largest lender also reported a record profit for the third quarter, ended July 31, with a 17% to CA$2.895 billion, compared to 13% last quarter.  The third-quarter profit was boosted by an after-tax gain of CA$235 million from selling its home and auto insurance business to Aviva Canada Inc. Excluding that one-time gain, the income rose seven percent to CA$2.7 billion. (Source: "Third Quarter 2016 Earnings Release," Royal Bank of Canada, August 24, 2016.)
Profit excluding one-off items was CA$1.72 per share, compared with CA$1.66 the year before. Analysts on average expected earnings of CA$1.70. (Source: "RBC's earnings exceed expectations as oil woes diminish," Reuters, August 24, 2016.)
During the third quarter, the Toronto-based lender was able to buy back CA$292 million of common shares.
The strong earnings demonstrate, "the strength of our diversified business model and our disciplined risk and efficiency management," said Dave McKay, RBC's president and chief executive officer.  "We remain focused on prudently managing risks and costs while innovating to enhance the client experience and deliver long-term shareholder value." (Source: Ibid.)
RBC reported a double-digit profit growth for its wealth management and capital markets divisions in the third quarter, helping the bank to ride through a challenging economic environment due to Canada's energy sector being under pressure as a result of falling commodity prices.
Net income at the Wealth Management division surged 36% to CA$388 million from last year. The gain reflects largely on the inclusion of City National, which contributed CA$82.0 million to net income, and the benefits from the efficiency management activities. (Source: Ibid.)
The capital markets' net income rose 17% to CA$635 million from a year ago, driven by global markets business, lower taxes, and an increase due to foreign exchange conversion.
RBC said its provision for bad debt losses had fallen to 0.24% of its total loans advances in the third quarter, down 12 basis points, mainly due to lower provisions in the oil and gas lending business. (Source: Ibid.)
Bank shares are up slightly in New York early trading following their seven percent rise during the past three months.