After Rising 33%, This Top Income Stock Still Offers a 10.3% Yield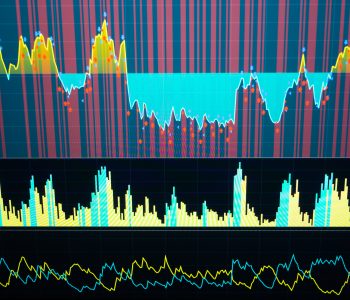 iStock.com/Yurich84
If You Are Looking for Yield, Read This
"With a safe yield of 13%, TPVG stock provides a unique opportunity for investors looking to profit from the fast-growing tech sector."
That's what I told readers of Income Investors in December 2018. The company I was referring to was TriplePoint Venture Growth BDC Corp (NYSE:TPVG), a business development company headquartered in Menlo Park, California.
At that time, TPVG stock had plunged quite a bit due to the market sell-off in the fourth quarter. And the stock was yielding an impressive 13%. Based on the company's solid and unique business model (more on that later), I thought it was a good idea for yield hunters to consider this stock.
I hope you took advantage of that article. Since that piece was published, shares of TriplePoint Venture Growth BDC Corp have surged 33.7%, and the company also continued to pay oversized dividends.
Of course, this also means investors who didn't take any action missed out on that rally. But here's the thing: even after soaring double-digits, TPVG stock could still present an opportunity for today's income investors.
You see, we know that, at a given cash payout, a company's dividend yield moves inversely to its share price. So if a stock trended upward and its dividends remain the same, its yield would decline.
But because the yield from TriplePoint Venture Growth BDC Corp was so high to begin with, it manages to offer a yield that's still attractive even after the rally.
Right now, TPVG stock trades at $13.97 per share. With a quarterly dividend rate of $0.36 per share, the company has an annual yield of 10.3%.
And keep in mind that we live in an era when companies with a four-percent payout would proudly call themselves high-yield stocks. With a yield of 10.3%, TriplePoint Venture Growth BDC Corp could go a long way toward boosting the return of an income portfolio.
Of course, the low-yield environment also means that an ultra-high yielder may turn out too good to be true. So before calling your broker, let's take a look at whether the company can actually afford its payout.
TriplePoint Venture Growth BDC Corp
As I mentioned earlier, this is a company with a solid and unique business model. And that's because TriplePoint Venture Growth BDC Corp is very much like a venture capital firm, except it can earn a predictable stream of profits.
TriplePoint's strategy is to provide capital to venture-growth-stage companies in technology, life sciences, and other high-growth industries. But rather than waiting for one big payout in the end, such as through an initial public offering, the company invests primarily in secured, growth capital loans so it can collect a steady stream of interest income.
The business is highly lucrative, as TriplePoint Venture Growth BDC Corp targets a return of 10% to 18% from interest and fees earned on those debt investments. (Source: "Investor Presentation," TriplePoint Venture Growth BDC Corp, last accessed April 17, 2019.)
In the fourth quarter of 2018, TriplePoint achieved a weighted annualized portfolio yield on debt investments of 18%. In full-year 2018, the company's weighted annualized debt portfolio yield came in at 17.1%, which represented a solid increase from the 16.4% achieved in 2017. (Source: "TriplePoint Venture Growth BDC Corp. Announces Fourth Quarter and Fiscal Year 2018 Financial Results," TriplePoint Venture Growth BDC Corp, March 6, 2019.)
For those wondering whether the business can support its oversized payout, a look at its net investment income should be reassuring.
TriplePoint earned a net investment income of $10.2 million, or $0.41 per share, in the fourth quarter of 2018. That amount easily covered its quarterly dividend payment of $0.36 per share.
For the full year, TriplePoint's net investment income totaled $35.0 million, or $1.71 per share. This was a 33% increase year-over-year and also marked a new record for the company. And considering that the company's regular dividends added up to $1.44 per share for the year, it had a payout ratio of 84.2%.
In the world of double-digit yielders, that's a rather wide margin of safety.
TPVG Stock Pays More Than Just Regular Dividends
And it gets even better. Thanks to a booming business, TriplePoint Venture Growth BDC Corp decided to reward investors with more than just regular dividends. On December 28, 2018, the company paid shareholders a special dividend of $0.10 per share. Since its initial public offering in 2014, TPVG has paid two special dividends. These were payments on top of its generous regular dividends. (Source: "Stock Information," TriplePoint Venture Growth BDC Corp, last accessed April 17, 2019.)
Mind you, even after factoring in the special dividend payment in December, TriplePoint's total cash payout in 2018 was still easily covered by its net investment income for the year.
The Bottom Line on This High-Yield Stock
Put it together and you'll see that TPVG has a growing business, a generous dividend policy, and enough financial resources to back its payout. In this day and age, it's not easy to find a double-digit yielder with these characteristics. For investors looking to earn big income from stocks, TriplePoint should be put near the top of the list.