Rio Tinto Cuts Dividend Amid Weak Commodity Prices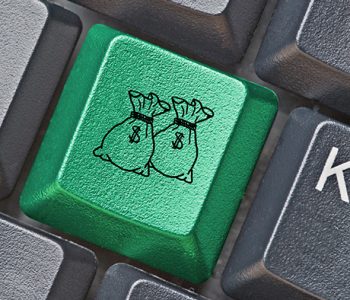 Rio Tinto Earnings Plunge 47%
New York, NY — Rio Tinto plc (ADR) (NYSE:RIO), the iron-ore giant, cut its interim dividend by 58% as it reported its worst first-half underlying earnings in 12 years amid weak commodity prices.
Rio Tinto said underlying earnings, which strip out one-off items, fell 47% to $1.56 billion in the first half of the year. That was in line with the median forecast of seven analysts surveyed by The Wall Street Journal.
The Anglo-Australian mining company said it recorded a net profit of $1.71 billion for the latest period. That compared with $806 million in the same period of last year, when write-downs and exchange-rate and derivative losses hurt its bottom line. (Source: "Rio Tinto Cautions on Commodity Markets as Profit Sinks," The Wall Street Journal, August 3, 2016.)
Weak prices for metals and bulk commodities pressured margins for the Anglo-Australian mining company.
In February, as the miner reported an annual loss for 2015, Rio Tinto abandoned a policy of keeping investor payouts stable or rising, saying it could no longer justify the commitment when the outlook for the global economy was worsening and that future dividends would be more closely linked to market conditions.
On Wednesday, Rio Tinto said it would pay shareholders a dividend of $0.45 per share, down from $1.075 a year earlier.
"Growth in China has stabilized, but it is on a long transition path of slower and less commodity-intensive growth," Rio Tinto said. "Meanwhile the global economy seems stuck in a subdued low-productivity growth pattern which would indicate that continued caution is required for the second half of 2016." (Source: Ibid.)
Prices for commodities including coal, iron ore, and industrial metals climbed in recent months, many bouncing from multiyear lows as the pace of mining growth slowed, China's appetite for imports remained strong, and investors poured money back into the markets.
Still, prices remained well below those in the heady days of the China-led commodities boom.
Last week, Anglo American plc Chief Executive Mark Cutifani warned that the mining industry probably will face a tougher market in the last half of the year. He was downbeat about the iron-ore market because of expanding supply.
To counter the uncertain outlook for commodity prices, Rio Tinto has been cutting costs and repaying debt. It reduced costs by $580 million in the first half and aims to cut a further $1.42 billion by the end of 2017. Its net debt fell six percent during the six-month period, to $12.9 billion.