Companies Paying Out More of Their Earnings to Shareholders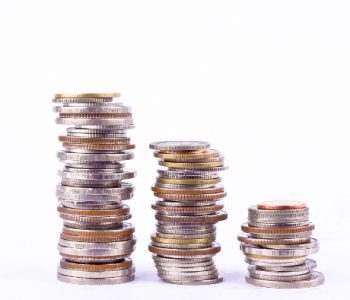 S&P 500 Firms Offering Big Rewards
Corporations are paying out more money to shareholders, but some analysts think the practice could be shortsighted.
Large companies are distributing a larger percentage of their profits to shareholders, according to a recent report in The Wall Street Journal. Firms listed in the S&P 500 have paid out 38% of their net income to shareholders as dividends over the past 12 months, representing the largest percentage of corporate profits since 2008-2009. (Source: Dividends Eat Up Bigger Slice of Company Profits, The Wall Street Journal, August 18, 2016.)
The situation has resulted from investors clamoring for yield. Executives are eager to take advantage of the situation by offering income-hungry shareholders higher payouts. To fund their distributions, many firms have resorted to corporate borrowing to fund their aggressive dividend and share buyback programs.
Analysts, however, worr thaty these practices could be unsustainable. Corporate profits have declined for four straight quarters, a retreat not seen since the financial crisis. And with growth expected to remain subdued, analysts don't see that trend reversing anytime soon. (Source: Corporate Profits Set to Shrink for Fourth Consecutive Quarter, The Wall Street Journal, July 17, 2016.)
All of this means that the current period of oversized payouts could be coming to an end. Last quarter, nearly nine percent of companies in the S&P 500 paid out more in dividends than their net income, the highest percentage in more than a decade. Stocks paying more than their income over the past year included blue-chip names like Pfizer Inc. (NYSE:PFE); Alcoa Inc. (NYSE:AA); Mattel, Inc. (NASDAQ:MAT); and Kellogg Company (NYSE:K).
Unless profits rebound soon, executives could be left with a series of uncomfortable choices: 1) borrow more money to fund their dividends, 2) sell assets to maintain shareholder payouts, or 3) cut their distributions and risk angering shareholders.