What's Going On With Restoration Hardware Stock Today?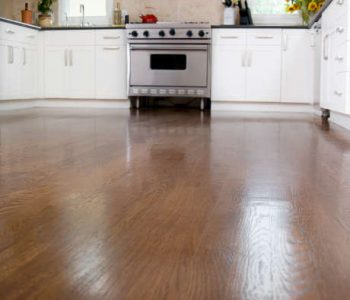 This Is Why RH Stock is Going Crazy
Restoration Hardware Holdings Inc (NYSE:RH) reported a steep profit decline and lowered its full-year earnings outlook, sending shares of RH stock plunging in after-hours trading.
On Thursday, the retailer of high-end furniture reported direct revenues dropped three percent to $242.5 million in the third quarter of fiscal 2016. Adjusted net income plunged 71% to $8.0 million, compared to $27.7 million during the same period last year. (Source: "RH Reports Third Quarter Fiscal 2016 Financial Results," Restoration Hardware Holdings Inc, December 8, 2016.)
Management also admitted they were struggling to control the costs related to the launch of "RH Modern," its offering of modern-style furniture, and the transition from a promotional to a membership model. Executives said the company now sees full-year adjusted earnings per share in a range of $1.19 to $1.29, down from their previous forecast of $1.60 to $1.80.
"Our business in November was below our expectations, which we largely attribute to consumer softness related to the US election and our Fall 2016 Source Books getting in homes later than planned," said Chief Executive Officer Gary Friedman in the earnings statement. (Source: Ibid.)
Shares of RH stock dropped $7.21 per share, or 18.5%, to $31.78 in after-hours trading Thursday.
Today's announcement was a major disappointment for shareholders. RH stock is down 57% year-to-date, as wealthy shoppers reined in spending. Analysts had been hoping the company could make up lost ground during the holiday shopping season, but today's guidance outlook implies Christmas spending could be weak.
For fiscal 2016, management predicted revenue in the range of $2.1 billion to $2.12 billion, representing flat to one-percent growth from the prior year.
"While we are clearly disappointed in our fourth quarter outlook, we believe we are making the necessary investments and changes to position our business for the long-term," said Friedman. "As we look forward to fiscal 2017, we expect to anniversary the costs related to the launch of RH Modern; benefit from the deferral of membership revenue, plus capture additional revenue from new members and renewals; cycle our efforts to reduce inventories and rationalize our SKU count; and expect revenues to build from the mailing of our Fall 2016 Source Books and the second mailing of the RH Modern Source Book next Spring."