Reynolds Boosts Dividend by 9.5%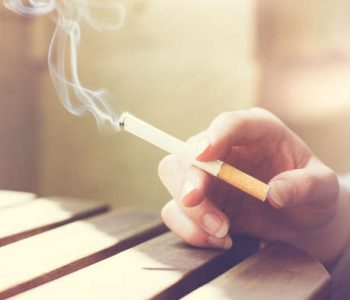 Company Benefits from Acquisition
New York, NY — Reynolds American, Inc. (NYSE:RAI) said it's increasing its quarterly dividend by 9.5% to $0.42 per share as sales climbed after the tobacco company benefited  from last year's acquisition of rival Lorillard LLC, though results fell short of expectations.
Last year, the second- and third-biggest U.S. cigarette makers agreed to a $25.0-billion tie-up that would make it better able to compete with industry leader and "Marlboro" owner Altria Group Inc. Through the deal, Reynolds, maker of "Camel" and "Pall Mall" brands, has folded in top-selling menthol cigarette "Newport."
"Strong market share gains across our operating companies' premium cigarette portfolio, in combination with higher pricing in both cigarettes and moist snuff, drove excellent operating performance in the second quarter," said Susan M. Cameron, president and chief executive officer of RAI. "The achievements by our operating companies through the first half of 2016 have significantly strengthened Reynolds American, and I'm pleased to announce further steps supporting our commitment to returning value to RAI's shareholders." (Source: "RAI reports strong 2Q16 performance and positive outlook; Accelerates returns to shareholders," Investor Relations, July 26, 2016.)
Cameron said Reynolds finished the integration during its June period, six months ahead of schedule and as Newport gained a half-point of market share, to 13.9%. The performance, driven by a six-fold increase in sales volume to 8.8 billion, helped boost Reynolds' overall market share to 34.5% from 34% a year earlier. (Source: Ibid.)
Shares in the company, up nine percent this year, plunged 4.3% to $50.07 in New York trading.
Total cigarette volume rose 57% to 18.9 billion as the Newport brand offset a 2.8% decline in Camel and a 5.4% fall in Pall Mall volume.
Cameron also said that RAI's board approved an increase in the company's dividend payout target to 80% of adjusted net income—resulting in the second dividend increase this year—and authorized a $2.0-billion share repurchase program.
"In addition, RAI is tightening its full-year adjusted three earnings guidance range, which now reflects annual growth of about 14 percent to 18%," she said. (Source: Ibid.)
In all for the three months ended June 30, the company reported a profit of $796 million, or $0.56 a share, down from $1.93 billion, or $1.69 a share, a year earlier. The decline was largely due to a gain in the year-ago period on divestitures that the company had to make to seal the Lorillard deal. Excluding that and other items, earnings per share rose from $0.51 to $0.58.
Revenue increased to $3.2 billion from $2.4 billion. Analysts had projected $0.61 in per-share profit and $3.26 billion in sales, according to Thomson Reuters.