This is Why Oil Stocks Are Going Crazy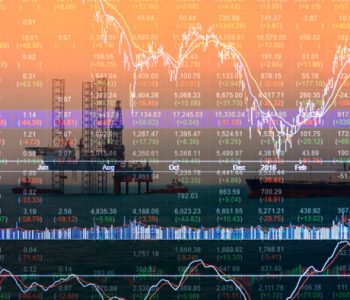 Rex Tillerson Could Be a Boon for Oil Stocks
President-elect Donald Trump has confirmed Exxon Mobil Corporation (NYSE:XOM) Chief Executive Officer Rex Tillerson as his choice for U.S. Secretary of State, sending oil stocks soaring on Tuesday.
In a news release, Trump says he sees the business leader's ties with Moscow as a selling point. "Rex Tillerson's career is the embodiment of the American dream." Trump wrote. "Through hard work, dedication and smart deal making, Rex rose through the ranks to become CEO of ExxonMobil, one of the world's largest and most respected companies." (Sources: "Trump names Rex Tillerson as secretary of state, Rick Perry for energy," The Toronto Star, December 13, 2016.)
Later, in a tweet, Trump said he also likes Tillerson's, "vast experience at dealing successfully with all types of foreign governments." (Source: "Twitter post," Donald Trump Twitter account, December 13, 2016, 4:44 a.m.)
Separately, the President-elect selected former Texas Governor Rick Perry to lead the Energy Department, according to people close to the matter. Perry, a former presidential candidate, is on the board of Texas-based Energy Transfer Partners LP (NYSE:ETP), the company attempting to construct the controversial Dakota access pipeline. (Source: "Trump pick for Energy secretary sits on Dakota Access Pipeline company's board," CNBC, December 13, 2016.)
Oil stocks surged on the news that two industry-friendly executives were appointed to the posts. The Energy Select Sector SPDR (ETF) (NYSEARCA:XLE), an assortment of the largest U.S. energy companies, soared $1.32, or 1.72%, to $78.28. Other large oil stocks include ExxonMobil, Chevron Corporation (NYSE:CVX), and Royal Dutch Shell plc (ADR) (NYSE:RDS.A). 
If Mr. Trump makes good on his promise to thaw relations with Russia, XOM stock could be the biggest winner. As Secretary of State, Mr. Tillerson could use his relationship with Russian President Vladimir Putin to ease tensions between the two countries. A lifting of U.S. sanctions on Russia and Exxon could restart its energy partnerships in the region, which could potentially add billions of dollars in profits to the American oil giant's bottom line.
Other oil stocks could benefit, too. BP plc (ADR) (NYSE:BP) is the largest shareholder in Russian energy outfit Rosneft, which accounts for one-third of the British major's output. Oilfield service providers like Halliburton Company (NYSE:HAL), Baker Hughes Incorporated (NYSE:BHI), and Weatherford International Plc (NYSE:WFT) have all established operations in Russia, and any relaxation of the trade embargo may help their investments.
Indeed, Tillerson could be a boon for the entire oil patch. Previously, in 2008, Tillerson referred to the Canadian oilsands as, "a tremendous resource opportunity to meet [the world's] energy needs." The country's oil industry will likely find Trump much more accommodating than the Obama Administration, which was more concerned about protecting the environment. (Source: "With Donald Trump's blessing, Keystone XL is getting ready for its revival," Financial Post, December 13, 2016.)
A Tillerson appointment is widely considered to be good news for TransCanada Corporation's (NYSE:TRP) "Keystone XL" pipeline. ExxonMobil's Canadian affiliate, Imperial Oil Limited (NYSEMKT:IMO), is one of the top oilsand producers in Alberta, which would make the executive very familiar with the region and the Keystone XL debate. A number of the region's leaseholders–including Chevron, Suncor Energy Inc (NYSE:SU), and Cenovus Energy Inc (NYSE:CVE)–would benefit from greater pipeline access to the American market.
Of course, Tillerson's confirmation is far from a sure thing. He will likely draw opposition from Democrats due to ExxonMobil's history of fighting regulations on climate change. He could even face obstacles from top Republicans, who are concerned about his close ties to the Russian government.
Tillerson will have to convince a number of skeptical senators of his independence. But if the energy executive can be appointed to the highest echelon of the State Department, it could be a major trigger event for oil stocks.