Retirement Investing: The Safest 9.9% Yield in Today's Market?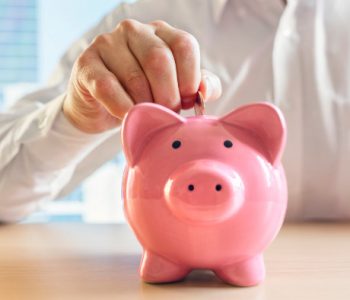 iStock.com/BrianAJackson
ARLP: A Safe, High-Yield Stock
There's no other way to put it: the past decade has been terrible for retirement investors. Thanks to the U.S. Federal Reserve's ultra-low interest rate policy, fixed income products paid next to nothing. And as people rush towards the stock market, valuations have become bloated and dividend yields have dropped to historical lows.
Consider this: companies in the S&P 500 Index have a historical average dividend yield of 4.36%. Today, the average yield of the benchmark index has dropped to 1.75%. (Source: "S&P 500 Dividend Yield," Multpl.com, last accessed January 19, 2018.)
However, long-term readers of Income Investors would know that there are still places in today's market where you can find much higher yields. These generous dividend payers include real estate investment trusts (REITs), energy partnerships, and business development companies (BDCs).
Also Read:
MLP Stock List: Earn Reliable Income From These Energy Partnerships
Of course, higher returns often come with higher risk. So for retirement investors with strong risk aversion, it's of the utmost importance to check the underlying businesses of these high-yield stocks.
Today, I would like to show you one of the safest ultra-high yielders in today's market, Alliance Resource Partners, L.P. (NASDAQ:ARLP). Headquartered in Tulsa, Oklahoma, Alliance Resource is a master limited partnership (MLP) coming from the coal industry. It controls more than 1.7 billion tons of coal reserves and has mining operations in Kentucky, Indiana, Illinois, West Virginia, and Maryland.
The business is quite easy to understand: Alliance Resource produces a diverse range of steam coals (also known as thermal coal, which is fired into a boiler to produce heat) and sells them to a broad range of customers. In particular, the partnership has established itself as a preferred supplier of thermal coal to large utilities and industrial customers in the U.S.
Now, you are probably wondering: since the coal industry isn't booming, what's the point of investing in a coal producer?
Well, first of all, the partnership has a very generous distribution policy. Paying quarterly distributions of $0.505 per unit, ARLP stock offers an annual yield of 9.9%.
Moreover, despite what the mainstream media is trying to say, the coal industry is far from over. Coal is responsible for supplying approximately 30% of America's electricity, and according to the Energy Information Administration, will remain the dominant fuel for electricity generation in the country through 2040. Furthermore, in order to reduce emissions, more than 90% of coal-fired electric generating capacity in the U.S. has installed advanced air pollution controls. (Source: "Why Coal?," Alliance Resource Partners, L.P., last accessed January 19, 2018.)
But here's the best part: ARLP stock generates a lot more cash than what's needed to cover its payout.
In the MLP business, partnerships usually report something called distributable cash flow, or DCF. This represents the cash generated from operating activities that can be used to distribute to investors.
So far, Alliance Resource Partners has reported financial results for the first nine months of 2017. During this period, the partnership generated distributable cash flow of $311.8 million while paying total distributions of $173.3 million. That translated to a distribution coverage ratio of 1.8 times. (Source: "Alliance Resource Partners, L.P. Reports Quarterly Financial and Operating Results; Increases Quarterly Cash Distribution 1.0% to $0.505 Per Unit; and Confirms Guidance," Alliance Resource Partners, L.P., October 30, 2017.)
In other words, Alliance Resource Partners generated 80% of excess cash after meeting its distribution obligations. That's a huge margin of safety. So even if business slows down a bit, the partnership would still have enough resources to cover its payout.
That's why for investors looking for a high-yield stock to boost the return of their retirement portfolio, ARLP stock should be near the top of their watchlists.