Retirement Income: Earn Rent Checks Without Dealing With Tenants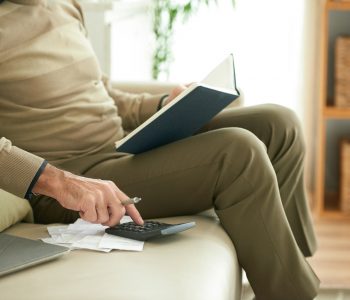 These Retirement Income Streams Yield Up to 6.3%
Rental properties represent one of the best sources of retirement income. That is, if you don't mind spending your time fixing toilets, dealing with unruly tenants, and chasing down rent checks.
Listen, being a landlord is kind of a hassle. It's certainly not the passive source of income that's often advertised. You have to deal with everything from yard maintenance and fixing appliances to government regulations and pest control.
And everyone has heard one of those landlord horror stories. Owners live in fear of deadbeat tenants trashing their properties, throwing big parties, or skipping town when the rent is due.
Thankfully, there's a solution.
For years, I have written about the benefits of investing in real estate investment trusts (REITs). These businesses buy properties, collect rent from tenants, and pass on the income to shareholders. And because they're publicly traded, you can buy and sell them like ordinary stocks.
The best part? A professional management team handles all of the day-to-day operations. That means REITs provide entirely passive retirement income.
For that reason, I have invested in REITs for years. Each month, a steady stream of rent checks arrives in my brokerage account. I use this money to pay for bills, trips, and dinners.
To help get you started, I've highlighted three top REITs below. To be clear, these picks aren't "buy" recommendations. They each, however, pay regular distributions and are good starting places for further research.
MGM Growth Properties LLC
Few industries have the glitz and glamour of the casino business. But operating such luxurious properties comes with a lot of upfront costs and ongoing maintenance. That explains why casino operators like MGM Resorts International (NYSE:MGM) don't pay much in the way of dividends.
But being a casino's landlord, on the other hand, is a totally different story.
MGM Growth Properties LLC (NYSE:MGP) owns 13 resorts and casinos across the United States.
The crown jewel in the company's portfolio is the 3,044-room "Mirage" located right on the Las Vegas Strip. But since the company went public in 2016, management has acquired other properties to pad its income. (Source: "Las Vegas Strip," MGM Growth Properties LLC, last accessed December 11, 2019.)
And the odds are stacked in favor of this casino landlord. Rather than operating the properties itself, the trust can sit back and collect large, fixed rent checks each year. Management passes on most of this income to investors, putting the upfront yield on shares at 6.4%.
Of course, above-average yields come with above-average risk. This REIT remains almost completely dependent on one tenant: MGM Resorts. And because of the cyclical nature of the casino business, renters do go bust from time to time.
But for investors who understand the issues upfront, this trust makes for an interesting income stream.
Extra Space Storage, Inc.
You've run out of places to stash those boxes of tax records and growing mountain of old clothes. What can you do? Rent a storage locker and stick all your extra stuff in there.
In the world of real estate, self-storage companies like Extra Space Storage, Inc. (NYSE:EXR) have none of the glory of office towers or shopping malls. But it's a surprisingly profitable business, given that these properties come with few overhead costs.
And because many towns don't like to zone for new construction of storage facilities, a lack of competition allows management to raise its rents each year.
This has resulted in jaw-dropping returns.
In a recent MarketWatch story, Extra Space Storage ranked 11th in a list of the best-performing stocks of the past decade. The REIT posted comparable returns to hot tech stocks like NVIDIA Corporation (NASDAQ:NVDA) and Amazon.com, Inc. (NASDAQ:AMZN). (Source: "These are the 20 best-performing stocks of the past decade, and some of them will surprise you," MarketWatch, December 11, 2019.)
This trust offers a lucrative retirement income stream, too. Executives have boosted the distribution every year for the past decade. Today, Extra Space Storage shares pay a quarterly dividend of $0.90 apiece, which comes out to an annual yield of 3.4%.
STORE Capital Corp
STORE Capital Corp (NYSE:STOR) is a pretty simple business to wrap your head around. Management buys properties from retailers like grocery outlets, convenience stores, and gas stations. In exchange, these businesses pay Store Capital monthly rent checks.
This represents a win-win situation. Tenants free up a swath of capital that's tied up in their real estate. This allows these companies to invest their funds back into their core business.
Store Capital, on the other hand, locks in a steady source of income. Tenants often sign long-term leases, sometimes for decades at a time. This means executives can literally circle the dates on the calendar, years in advance, for when they'll get paid.
Moreover, Store Capital usually signs deals on a "triple net" basis. In plain English, this means tenants, not the landlord, have to pay for maintenance, renovations, and property taxes. So almost every dollar of rental income flows straight to the bottom line.
Needless to say, that model has attracted the interest of the world's smartest investors. Earlier this year, billionaire Warren Buffett purchased a stake in the business. Other big investors, including Ken Griffin and Jim Simons, also own stakes of Store Capital. (Source: "Store Capital Corp (STOR) – Hedge Fund Holdings," Insider Monkey, last accessed December 11, 2019.)