Retirement Income: 5 Monthly Dividend Stocks Paying up to 18.2%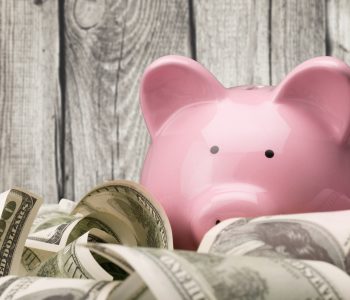 iStock.com/artisteer
Monthly Dividend Stocks for Reliable Retirement Income
Investors searching for retirement income often face one big problem: infrequent distributions.
Bonds pay coupons semi-annually. Dividend stocks do slightly better, as most send out distributions on a quarterly basis.
Younger investors usually don't care about payment schedules. But for those of us counting on our portfolio for retirement income, infrequent distributions present a big challenge. Not everyone can juggle monthly bills with quarterly payments.
The solution: monthly dividend stocks. A small but growing number of companies have started paying dividends every month, in contrast to the traditional quarterly schedule.
You won't find many widely known names here. The group mostly consists of ex-income trusts that converted themselves into dividend-paying companies. You can, however, find enough quality and variety to build a reliable income stream.
This represents a win-win for everyone. Companies gain a loyal shareholder base. Investors, meanwhile, can better match income and expenses.
Of course, I would never suggest a monthly dividend stock only for its payment schedule. You still need to study the fundamentals, analyzing the company's ability to make distributions to shareholders. But if you're willing to do the homework, these firms make for an attractive income stream.
Five Top Monthly Dividend Stocks
To help you get started, I've highlighted five of my favorite monthly dividend stocks below:
| | | |
| --- | --- | --- |
| Company | Market Cap | Yield |
| Permianville Royalty Trust | $90.4 Million | 18.2% |
| Mesa Royalty Trust | $21.1 Million | 10.6% |
| ARMOUR Residential REIT, Inc. | $1.1 Billion | 10.1% |
| Main Street Capital Corporation | $2.6 Billion | 6.0% |
| Shaw Communications Inc | $10.6 Billion | 4.4% |
(Source: Google Finance, last accessed July 4, 2019.)
To be clear, this table isn't a list of recommendations. It does, however, serve as a great jumping-off point for further research.
Let's discuss these companies.
Mesa Royalty Trust (NYSE:MTR) and Permianville Royalty Trust (NYSE:PVL) are true cash cows.
Like typical energy companies, these partnerships own collections of oil and gas wells. But rather than spending money on the search for new reserves, management pays out every dollar of profit to unitholders. That allows these trusts to pay some of the highest yields around.
Of course, such a strategy comes with its downsides. Distributions swing in line with the ups and downs of the energy market. And because oil is a finite resource, these wells will eventually run dry. When that happens, unitholders will see their payments dry up, too.
But for investors who understand the risks, trusts like Mesa and Permianville present attractive sources of retirement income.
ARMOUR Residential REIT, Inc. (NYSE:ARR) has found a profitable two-part formula for unitholders. First, management invests in pools of government-insured residential mortgages. Second, executives juice the returns on those loans by employing a conservative degree of leverage.
The end result is a lucrative business. ARMOUR earns ongoing interest income from its investment portfolio, most of which it passes on to unitholders. And with a dividend yield of 10.1%, income investors have taken notice.
Savvy readers, however, may raise their eyebrows at such a large payment. And for good reason. High dividend payments often come with a higher degree of risk.
In the case of ARMOUR, investors need to keep an eye on interest rates. More specifically, they need to watch the difference between short- and long-term yields. When the spread between these two markets tightens, the partnership will see its profits dip. That said, unitholders shouldn't lose too much sleep over this issue. ARMOUR has maintained a light debt load and has locked in a source of low-cost financing. That should allow executives to keep making payments even as market conditions change.
Main Street Capital Corporation (NYSE:MAIN) has carved out a fascinating niche. Following the last financial crisis, big banks dialed back lending to small- and mid-sized businesses. Business development companies like Main Street stepped up and filled the gap left by traditional institutions—for a steep price.
Main Street Capital makes loans with high interest rates and tough deal covenants to profitable, fast-growing companies. The result? An exceptionally profitable business.
For shareholders, this has created quite the dividend stream. Main Street's investment income has funded a monthly distribution that has almost doubled over the past 10 years. Management supplements these payments further through special dividends paid on a semi-annual basis.
Finally, you have a straightforward story with Shaw Communications Inc (NYSE:SJR): it's a well-run telecom company serving millions of customers across Western Canada. Customers pay their monthly Internet and cell phone bills and you get a 4.4% dividend—a dividend, by the way, that has rolled in like clockwork for over a decade.
Simple. Stable. Successful. If economic growth stalls, telecoms like Shaw Communications will deliver some of the best returns around.
I suspect that payouts will soar over the years to come, too. In recent years, Shaw has made large investments in 5G—the next generation of wireless communications. And just last year, the company completed its first successful trials of the new technology. Management plans to begin rolling out the service to customers soon. As demand for mobile data grows, so too will Shaw's bottom line.