Retirement Income: Earn a Dividend Check Each Month of the Year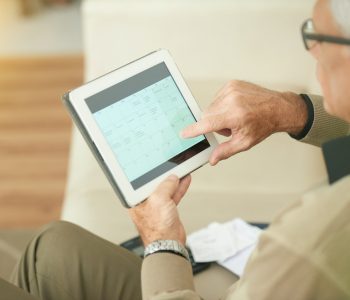 Top Dividend Stocks to Maximize Your Retirement Income
Dividend stocks are great sources of retirement income. But most of them come with one big drawback: quarterly payouts.
That's fine for us still in the workforce. But for people counting on their portfolio to pay the bills, it presents a challenge. Yes, you can balance quarterly distributions with monthly bills, but it's certainly not convenient.
But we do have one way around this problem.
By picking dividend stocks that pay distributions in different months, you can scatter your dividend checks throughout the year.
Of course, you should never choose a stock solely based on its payment schedule. But by going through this exercise, you can create a more consistent, reliable stream of retirement income.
To help get you started, I've highlighted three top dividend stocks below. With this simple portfolio, you could collect a distribution check every month of the year.
January, April, July, & October
BP Prudhoe Bay Royalty Trust (NYSE:BPT) represents the ultimate cash cow business. As the name implies, the partnership collects royalties from the production of oil wells on the Alaska North Slope. This results in a steady stream of income that rises and falls with energy prices.
What separates BPT from traditional oil stocks is the partnership's strategy. Most energy companies plow their profits into exploring and completing new oil wells. BPT, in contrast, is content to milk its existing wells and pay out all of its earnings to unitholders.
As a result, the partnership sports one of the biggest payouts around. At the time of this writing, BPT's yield came out to 31.1%. And those payments will likely keep rolling in until the wells run dry (sometime in the mid-2020s).
February, May, August, & November
Union Pacific Corporation (NYSE:UNP) can trace its roots as far back as 1862. Congress created the company in an effort to foster closer ties with California and Oregon. Today, Union Pacific is a $124.4-billion business with over 32,000 miles of track nationwide.
It would be difficult to replicate this business today. Union Pacific laid down most of its track network over a century ago, back when land cost pennies an acre. Today, towns and cities have sprung up alongside these routes. Buying out landowners (assuming the government would even grant you the rights-of-way for new construction), would cost hundreds of billions of dollars.
As a result, Union Pacific can earn outsized returns year after year. Management passes on most of the profits to shareholders in the form of dividends and stock buybacks.
March, June, September, & December
If you're like me, you probably have boxes of old documents stashed somewhere in your house. Now imagine the storage needs of a business like a law practice or doctor's office. While we might live in a digital world, people and businesses still need to store and archive paper documents.
So where do companies keep all of those records? One place is Iron Mountain Inc (NYSE:IRM).
The company owns over 1,450 facilities in about 50 countries. These facilities generate tens of millions of dollars in revenue per month, split roughly 60/40 between monthly storage rents and service fees (scanning, retrieval, transportation, etc.).
Because storage facilities require little upkeep, management passes on most of its revenue to shareholders. The company's quarterly distribution is now almost $0.62 per share. That comes out to an annual yield of eight percent.