Retirement Income: 5 Monthly Dividend Stocks Yielding Up to 13.1%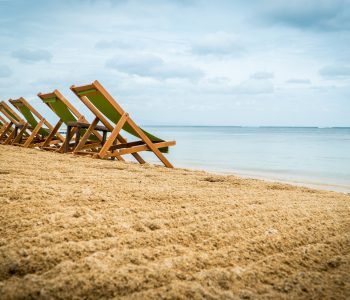 iStock.com/VladimirGerasimov
Monthly Dividend Stocks for Steady Retirement Income
Dividend stocks come with one big problem for those looking for retirement income: infrequent distributions.
I love collecting payments from wonderful businesses. But for those of us who are in or approaching retirement, we count on those payments to pay the bills.
You can try syncing quarterly distributions with your monthly expenses. That process, though, presents a big hassle. The long gaps between payments can make managing your cash flow difficult.
Thankfully, there's a solution.
Top 5 Monthly Dividend Stocks
A growing number of dividend stocks have started paying shareholders on a monthly basis. And it's not hard to see why more companies have made the switch.
Businesses gain a loyal shareholder base. In contrast to traditional investors, these income hunters don't bail during a downturn.
And investors, meanwhile, can better match their income and expenses.
Unfortunately, you won't find a lot of blue-chip names in this group. Most of these firms are former income trusts that converted into corporations. That said, you can find enough quality and diversity here to build a reliable stream of retirement income.
Here are five top names to get you started:
| Company | Current Yield | Market Cap |
| --- | --- | --- |
| ARMOUR Residential REIT, Inc. | 13.1% | $1.0 Billion |
| AGNC Investment Corp | 11.4% | $8.8 Million |
| Inter Pipeline Ltd | 8.4% | $8.4 Billion |
| LTC Properties Inc |  5.1% | $1.8 Billion |
| Realty Income Corp | 3.9% | $22.1 Billion |
(Source: Yahoo! Finance, last accessed June 3, 2019.)
Let's say a few words about these companies.
ARMOUR Residential REIT, Inc. (NYSE:ARR) and AGNC Investment Corp (NYSE:AGNC) both work as a kind of "virtual bank." Like normal financial institutions, these firms borrow money from lenders at low interest rates, then invest these funds into higher-yielding mortgages. The difference between these two interest rates, called the spread, represents their profit margin.
But unlike normal banks, ARMOUR and AGNC don't own any physical branches. As a result, almost every dollar of interest income they earn flows straight to the bottom line. For this reason, these two investment trusts can pay some of the highest yields around.
Inter Pipeline Ltd (OTCMKTS:IPPLF, TSE:IPL) acts as a "toll road" of the energy patch. The company owns 5,000 miles of pipeline, which serve as important transportation routes for the Canadian oil industry.
In exchange for granting access to these facilities, Inter Pipeline charges a fee on every barrel that flows through its network. This results in a steady stream of toll income, most of which management pays out to investors. It's a quiet, boring business that doesn't make many headlines. Loyal shareholders, however, don't seem to mind.
Healthcare is one of the biggest secular trends around. Each day, 10,000 baby boomers  turn 65 in the United States. And over the next 30 years, analysts project that the number of seniors in this country will double. That will push up demand for everything from drugs and doctor visits to surgeries and medical office buildings.
LTC Properties Inc (NYSE:LTC) owns hundreds of senior housing and skilled nursing care facilities nationwide. Thanks to an aging population, executives have managed to boost rents and keep these properties at full capacity. That bodes well for income investors.
Realty Income Corp (NYSE:O) allows you to earn rental profits without the hassle of dealing with tenants. The company owns a sprawling empire of properties across the country.
But unlike most landlords, management doesn't invest in apartment buildings. Instead, Realty Income buys commercial buildings and leases them back to companies. Needless to say, these tenants have a lot more "rent money" than someone answering an ad off of Craigslist. They also tend to sign longer leases, which leads to more predictable cash flow. As a result, Realty Income has paid a distribution every month since going public in 1994.