Retirement: 5 Monthly Dividend Stocks Yielding Up to 9.5%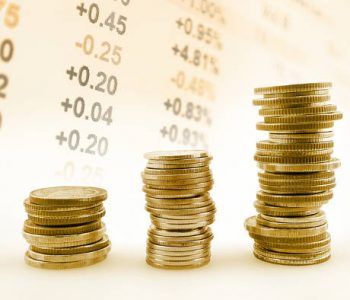 Monthly Dividend Stocks for Big Yields
If you're looking for steady retirement income, then there is one type of investment you need to consider: monthly dividend stocks.
I love income investing, but there has always been one issue, namely that most of us have monthly bills, but our dividends only arrive quarterly. Bonds are even worse. Most fixed-income investors only get their checks twice a year. Certificates of deposit (CDs) and term deposits only pay interest annually. This is not ideal.
Thankfully, there's a small group of stocks that pay dividends monthly. These companies are standouts for safety. And because they cater to income investors, they often sport big yields.
The deal is a real win-win. Companies gain a loyal shareholder base and investors can better match their income to expenses. No wonder more firms are moving to the monthly dividend stock model.
For investors, well-known names are still rare in this group, but there's enough quality here to build a portfolio that cranks out steady cash. And if you're willing to do some digging, you can snag some outright deals.
Here are five of my favorite monthly dividend stocks:
| | | |
| --- | --- | --- |
| Company |      Current Yield      |      Market Cap      |
| Realty Income Corp. | 3.8% | $15.8B |
| LTC Properties Inc. | 4.3% | $1.9B |
| Shaw Communications Inc. | 4.6% | $9.6B |
| Student Transportation Inc. | 7.7% | $706.4M |
| Enbridge Energy Partners, L.P. | 9.5% | $8.3B |
                                                     Source: Google Finance
Let's say a few words about these monthly dividend stocks.
Rental properties are some of the best income sources around. But being a landlord can also be a hassle, involving mowing lawns, unclogging toilets, and taking on big debt loads. Who wants to spend their golden years chasing down rent checks from deadbeat tenants?
Real estate stocks allow you to invest without the headaches. Realty Income Corporation (NYSE:O) and LTC Properties Inc. (NYSE:LTC) buy real estate, collect rent from tenants, and pay out the profits. And because these firms receive checks monthly, they pay their unitholders the same way.
Dividend investors love cable stocks like Shaw Communications Inc. (NYSE:SJR). High barriers to entry allow these firms to earn outsized earnings year after year. And given the business is saturated, this company just pays out most of its profits. The result? A cash cow stock that yields almost five percent. And given that my cable bill seems to go up every year, I suspect this payout will grow in lockstep.
Student Transportation Inc. (NASDAQ:STB) is a simple story. The company operates thousands of school buses across the country. The kids are shipped off each morning, and you get a dividend. Boring? Sure, but it's stable and lucrative. No, you'll never see this firm on the cover of Forbes, but if the market hits the skids, dull stocks like these will crank out the best returns.
Finally, Enbridge Energy Partners, L.P. (NYSE:EEP) owns thousands of miles of pipelines across North America. This company is like a toll road. It earns a fee on every barrel of crude that flows through its network. While oil prices are wild, the actual volume of crude shipped is generally stable from year to year. As a result, Enbridge's payouts look like bond coupons.
This distribution will likely keep growing. Last week, EEP's parent company Enbridge Inc. bought Sparta Energy Corp in a $28.0-billion deal. Some of those assets will be transferred to EEP in what industry insiders call a "drop down" transaction. That means bigger cash flows for the company (and bigger payouts for investors).