Retirement: 3 Monthly Dividend Stocks Yielding Up to 11%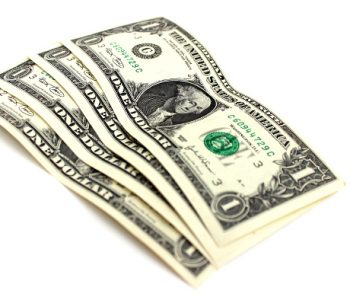 Monthly Dividend Stocks for Retirement Income
You may have seen the recent Bloomberg profile of the retiree who had to take a fast food job.
At the height of his career, the former executive earned a six-figure salary. He spent most of his time crisscrossing the globe, flying first class on trips to Europe.
Today, the 81-year-old juggles two part-time jobs to make ends meet. At one, he works as a Sam's Club food demonstrator. At the other, he flips burgers at a golf course for $10.00 an hour. (Source: "Why $100,000 Salary May Yield Retirement Flipping Burgers," Bloomberg, September 23, 2013.)
We've all heard these retirement horror stories. I have no problem with anyone working at Sam's Club. But when I'm 81, the only Sam's Club I want to work at is the one I own in the Bahamas.
Unfortunately, such tales have become more common. Low interest rates have trashed many peoples' retirement plans. How many of us want to spend our golden years as a greeter at a Wal-Mart Stores Inc (NYSE:WMT) location or driving strangers around in our cars?
For this reason, I'm a big fan of a small group of stocks that each pay a dividend every month.
These names provide a steady stream of retirement income, which can be used to cover regular bills. The frequent payment schedule simplifies budgeting and provides peace of mind.
You won't find many widely held names in this group. However, I have found enough quality here to build a reliable stream of dividends. And because these firms cater mostly to retirees, they often sport the biggest yields around.
Of course, these aren't some kind of "super-investment;" you can accomplish the same thing with traditional blue-chip stocks. Most investors, though, love receiving a flood of dividend checks each month.
Here are three of my top names to get you started.
| | | |
| --- | --- | --- |
| Company | Market Cap | Yield |
| Prospect Capital Corporation (NASDAQ:PSEC) | $3.4B | 10.9% |
| Shaw Communications Inc (USA) (NYSE:SJR) | $10.4B | 4.2% |
| Realty Income Corp (NYSE:O) | $16.7B | 4.1% |
Source: Google Finance
This Top Dividend Stock Yields 11%
Business development corporations (BDCs) pay same of the biggest yields around, though I doubt you've ever heard of them.
They work like a kind of "virtual bank." BDCs lend money out to mid-sized businesses, collecting interest payments. And as they are usually the most senior creditors, BDCs get paid first if anything goes wrong.
Prospect Capital Corporation (NASDAQ:PSEC) has one of the highest payouts in this group. Because of how the firm has legally structured itself, management must pay out most of the profits to owners. Today, the firm pays a monthly distribution of $0.08 per unit, which comes out to an annual yield of 11%.
1 Monthly Dividend Stock to Own Forever
Canadian telecom giant Shaw Communications Inc (USA) (NYSE:SJR) tops my list of retirement stocks.
The Internet has become an essential service. Better still, high barriers to entry prevent new upstarts from eating into margins. For Shaw, that means the company can crank out oversized cash flows decade after decade.
Most of those profits get passed on to owners. Because Shaw bills its customers monthly, it makes sense to pay investors in the same fashion. The stock pays a monthly distribution of $0.08 per share, which comes out to an annual yield of 4.2%.
Earn Monthly Rental Income Without Becoming a Landlord
Realty Income Corp (NYSE:O) bills itself as the "Monthly Dividend Company," and for good reason.
This real estate investment trust (REIT) has paid a dividend for 560 straight months. More impressively, it has increased that payout for 78 consecutive quarters. Thousands of people count on this REIT for their retirement income. (Source: "Monthly Dividends Commitment," Realty Income Corp, last accessed April 15, 2017.)
That tradition should continue. Management keeps finding ways to grow earnings through acquisitions, rent hikes, and renovating existing properties. These should translate into an inflation-busting stream of dividends for decades to come.