Retirees: 5 Monthly Dividend Stocks Yielding Up to 9.2%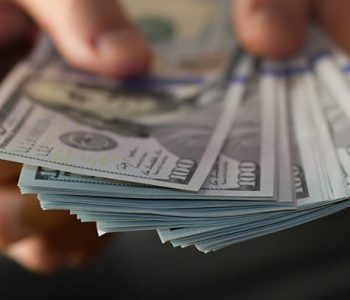 Who Else Wants Monthly Income?
I love income investing. Dividend stocks, though, have always had one major problem: most of us have monthly bills, but our dividend checks arrive only once a quarter.
Bonds are worse. Coupons are usually paid out only semi-annually. For anyone living on their portfolio income, this can make budgeting a major challenge.
This is changing, though. Some companies have started paying investors more often. Nowadays, more companies are paying dividends each month in contrast to every quarter.
The change is a true win-win. Companies gain a loyal shareholder base while investors can better match their income and expenses.
Of course, no one should buy a stock just for the dividend. You still have to go through the numbers to make sure you're buying a wonderful business. So, to help you out, I've handpicked five top dividend names that pay shareholders 12 times per year.
| | | |
| --- | --- | --- |
| Stock | Market Cap | Yield |
| Realty Income Corp | $15.4 billion | 4.0% |
| LTC Properties Inc | $1.8 billion | 4.6% |
| Shaw Communications Inc (USA) | $9.4 billion | 4.9% |
| Main Street Capital Corporation | $1.7 billion | 6.7% |
| Student Transportation Inc | $603.8 million | 9.2% |
Source: Google Finance
Real estate investment trusts, or REITs, are easy to understand. These firms buy properties, collect rent, and pass on the profits. And thanks to a loophole, REITs pay no corporate income taxes. This has translated into a steady income for unit holders.
Realty Income Corp (NYSE:O) and LTC Properties Inc (NYSE:LTC) are two of my favorites in this space. And because these firms receive rent from tenants monthly, it only makes sense for them to pay investors in the same manner.
Shaw Communications Inc (USA) (NYSE:SJR) is popular with income investors and for good reason. The company has carved out a lucrative niche in the Canadian telecom market. As a result, Shaw is able to crank out oversized profits year after year. Most of this is passed right on to shareholders through dividends.
Main Street Capital Corporation (NYSE:MAIN) is a business development company providing loans for small- and medium-sized businesses. Because these companies often don't have easy access to capital, Main Street is able to charge huge interest rates. This has translated into a tidy 6.7% yield for shareholders. Throw in the irregular special dividend, and this name is a true income machine.
Finally, Student Transportation Inc (NASDAQ:STB, TSE:STB) churns out one of the highest yields around. The stock, though, is looked down upon because school buses aren't an exciting business. Then again, no one should think a stock yielding nine percent should produce much growth. And with a payout this high, shareholders who sit around collecting checks do alright as the years go by.