Retirees: 3 Top Income Stocks Yielding Up to 12.7%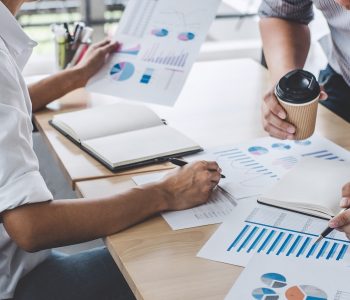 The Best Income Stocks of 2020?
Back in 2006, bank CDs paid five percent, bonds delivered respectable yields, and the notion of negative interest rates seemed absurd.
Retirees back then wouldn't recognize the world now. Rock-bottom interest rates, a consequence of the last financial crisis, have hammered savers. Today, your typical bank CD pays no more than one or two percent per year.
It only gets worse overseas. In Europe, for instance, interest rates in some countries have turned negative. That means you have to actually pay for the privilege of keeping your money in a bank or lending it to borrowers.
Thankfully, there's a solution: income stocks.
Higher yields provide the most obvious advantage of venturing into equities. Across the stock market, you can still find safe, blue-chip businesses boasting yields in the mid-single-digits or higher.
But income stocks have a hidden benefit: growth. Over time, corporate profits, and by rough extension their dividends, grow at or above the rate of inflation. That allows your income stream to keep increasing with the rising cost of living.
But where to begin? To help get you started, I've highlighted three of my favorite high-yield income stocks.
To be clear, the names below don't constitute "buy" recommendations. But all three companies have reliable businesses and respectable income streams, so it's a good place to begin research.
DCP Midstream Partners, LP
I often describe DCP Midstream Partners, LP (NYSE:DCP) as a "toll road" of the energy industry. Rather than searching for oil and gas, the pipeline operator ships commodities across the country. In exchange, management collects a tariff, or "toll," on each barrel that flows through its network.
This generates predictable cash flow. While energy prices swing from day to day, the volumes shipped through DCP Midstream's pipelines remain relatively consistent. And because new routes are costly to build, executives have the freedom to charge high tolls to its customers.
This has resulted in quite the income stream. DCP stock's payouts have more than tripled since the partnership made its first dividend payout in 2006. Today, its units pay a quarterly distribution of $0.78 per unit, which comes out to an annual yield of 12.7%.
SFL Corporation Ltd
I doubt one in 100 people have heard of SFL Corporation Ltd (NYSE:SFL). It's probably the best-kept secret of the stock market.
SFL, previously known by its more descriptive name Ship Finance International, owns a fleet of tankers, liners, offshore oil rigs, and dry bulk vessels. The company rents out these ships to companies in exchange for monthly payments. It's an agreement not all that different from leasing at the auto dealership, except we're talking about ships instead of cars.
This has turned out to be a profitable business. SFL Corporation signs customers up to long-term contracts, which means the company can predict its revenues years in advance.
And because of the robust demand for new ships, the company has a $3.8-billion revenue backlog. (Source: "Ship Finance International Limited Q4 2018 Results," SFL Corporation Ltd, February 26, 2019.)
Most of the lease payments get paid out to investors. Today, SFL stock pays a quarterly distribution of $0.35 per share. That comes out to an annual yield of 9.7%.
New York Mortgage Trust, Inc.
If you want to earn more investment income, it pays to invest in "alternative banks."
My colleague Jing Pan coined this term to describe a group of stocks called mortgage real estate investment trusts (mREITs). Like traditional banks, these firms borrow money from lenders and invest the proceeds in mortgages.
Their profits come from the spread, which is the difference between what these partnerships collect in interest from their loans and what they pay to depositors.
But unlike other financial institutions, alternative banks have no branches, no tellers, and no ATMs. As a result, almost every dollar of profit flows straight to the bottom line. For that reason, it's not uncommon to see double-digit yields in this industry.
One of my favorites: New York Mortgage Trust, Inc. (NASDAQ:NYMT). The partnership invests primarily in mezzanine loans, commercial developments, and distressed residential debt. The high payouts on these deals allow NYMT to fund one of the biggest yields around: 12.7% at the time of this writing.
Of course, high yields mean higher risk. But for investors who understand the potential downsides up front, New York Mortgage Trust could be one of the best income stocks around.