Retirees: 3 High-Yield Dividend Stocks Paying Up to 10.9%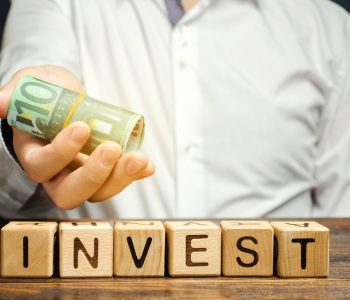 Retirees Can Earn Income From These High-Yield Dividend Stocks
I know from speaking with hundreds of retirees that virtually all of them want to earn more income for their portfolios.
Today's low yields have created windfalls for banks and debtors. Savers, however, have struggled with rock-bottom interest rates.
Now even a six-figure nest egg won't generate enough income to fund a comfortable retirement. That means tough decisions for retirees. Do you spend a few more years working? Or do you cut back further on expenses?
But there's still one place where retirees can earn reliable investment income: high-yield dividend stocks.
Equities have several advantages as sources of income. First, they often come with higher upfront yields. Second, they often boost their payouts over time, which serve as nice cost-of-living adjustments for retirees.
Of course, higher yields come with higher risk. But for those who understand the potential downsides, high-yield stocks can be a compelling alternative to fixed-income investments.
To help get you started, I've highlighted three of my favorite high-yield dividend stocks right now.
To be clear, this list doesn't represent a series of "buy" recommendations. But all of these companies generate steady profits and respectable payouts. So it presents a great starting point for further research.
Kimbell Royalty Partners LP
There's yield bubbling up in the oil patch.
Over the past few years, Kimbell Royalty Partners LP (NYSE:KRP) has quietly bought up thousands of lucrative mineral rights across the country. Management has tripled the partnership's holdings since its stock market debut in 2017. Now Kimbell collects royalties from the production of more than 92,000 wells nationwide.
These deals can be quite profitable. For starters, the partnership stands first in line to get paid on each barrel of crude pumped out of the ground. Moreover,  Kimbell bears none of the costs of drilling new wells. That explains why KRP units have posted positive returns over the past two years while Wall Street has abandoned the broader energy sector.
It also explains why Kimbell can pay out such high distributions. Last quarter, executives boosted the quarterly dividend to $0.42 per unit. That comes out to a forward yield of 10.2%.
Altria Group Inc
Longtime readers know I'm a big fan of a group of high-yield dividend stocks I like to call "cash cows." These are mature businesses with limited growth prospects. As a result, they have no need to invest much in the way of plants, equipment, and new properties. This allows them to pay outsized distributions to their shareholders.
Altria Group Inc (NYSE:MO) is a textbook example. Cigarettes cost a penny to make and they're sold for about a dollar each. And they're addictive. Last year, the company generated $0.40 in profit on every dollar that shareholders invested in the business.
But Altria's best feature is slightly counterintuitive. Because Americans smoke less and less each year, management doesn't have to invest in new factories or equipment. This, surprisingly, is actually a good thing for shareholders. Almost every dollar the company nets in profits gets paid out to shareholders.
Medical Properties Trust, Inc.
If you want to make a lot of money in the stock market over the next few years, then you need to pay attention to the healthcare sector. Each day, about 10,000 baby boomers turn 65. That trend means more spending on everything from drugs and medical devices to biotechnology and nursing homes.
Medical Properties Trust, Inc. (NYSE:MPW) sees a big opportunity. Over the past few years, management has quietly accumulated a portfolio of clinics, hospitals, and medical offices. With healthcare spending growing each year, these properties have become veritable cash machines.
That has translated into a tidy income stream for MPW unitholders. Recently, management boosted the quarterly distribution to $0.26. That has raised the forward yield on Medical Properties Trust units to almost five percent. But don't be surprised if you see this high-yield dividend stock jack up its payout even more in the years ahead.