ResMed Inc.'s Earnings Report Should Cheer Up Dividend Investors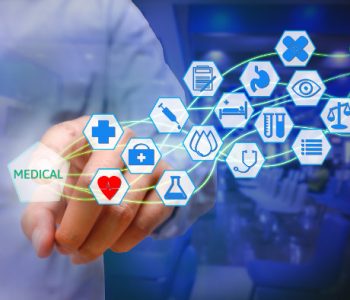 iStock.com/wutwhanfoto
RMD Stock: Providing More Than Just Dividends…
Most income investors would be happy with earning a steadily increasing stream of dividends. But shareholders of ResMed Inc. (NYSE:RMD) have collected much more than that.
Headquartered in San Diego, California, ResMed Inc. offers devices and software solutions to help treat and manage sleep apnea, chronic obstructive pulmonary disease, and other respiratory conditions.
While ResMed may not sound like a familiar name, the company stands out when it comes to returning cash to investors. ResMed started paying a dividend in 2012 and has raised its payout every year since then. (Source: "Dividend Information," ResMed Inc., last accessed January 22, 2018.)
With a quarterly dividend rate of $0.35 per share, RMD stock offers an annual yield of 1.6%.
The yield itself may not look that impressive, but note that RMD stock has provided much more than just steadily rising dividends. Over the last 12 months, the company's share price surged 37.6%. And thanks to a growing market cap, ResMed became an S&P 500 component in July 2017.
On Monday, January 22, ResMed stock soared another 9.1% in after-hours trading.
Why?
The company just reported earnings.
In the second quarter of ResMed's fiscal year 2018 that ended on December 31, 2017, the company generated $601.3 million of revenue, representing a 13% increase year-over-year. Adjusted earnings came in at $1.00 per share, up a whopping 37% from the year-ago period. (Source: "ResMed Inc. Announces Results for the Second Quarter of Fiscal Year 2018," ResMed Inc., January 22, 2018.)
"We had a strong quarter with double-digit revenue and operating profit growth," said ResMed's Chief Executive Officer Mick Farrell in a statement on Monday. "Our masks have performed well around the world, device sales are solid, and our cloud-based software continues to grow rapidly."
Note that analysts were expecting $0.78 of earnings per share (EPS) on $580.3 million of revenue. So ResMed's results smashed Wall Street's expectations.
This earnings report is also good news for dividend investors. RMD stock's current quarterly dividend rate of $0.35 per share is just a small fraction of its quarterly EPS, so if management wants to further increase the payout, there's plenty of room to do so.