This Recession-Proof Income Stock Yields 9.2%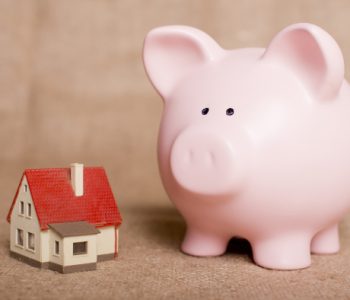 iStock.com/JOHNGOMEZPIX
A Long-Term Dividend Stock You Likely Haven't Thought Of
Most income investors have long-term horizons. That is, they want to collect dividends not for just a year or two, but indefinitely into the future. And to accomplish that, they often choose recession-proof industries, such as healthcare.
The problem is that many solid healthcare companies have become household names. Due to their popularity, their share prices have already been bid up.
As a result, if you purchase their stocks right now, you wouldn't get much in terms of current income. For instance, Johnson & Johnson (NYSE:JNJ) offers an annual dividend yield of 2.6%, while CVS Health Corp (NYSE:CVS) stock pays 2.7%.
That's why today, I want to show you a slightly different healthcare income play. The company does not operate like a traditional healthcare business, yet it manages to offer a recession-proof yield much higher than most stocks in the current market.
I'm talking about Senior Housing Properties Trust (NASDAQ:SNH), a real estate investment trust (REIT) headquartered in Newton, Massachusetts.
Now, you are probably wondering how a REIT can have anything to do with healthcare. Well, that's because Senior Housing Properties Trust is not the average real estate company.
The business does not own any shopping malls or industrial warehouses. Instead, the company has an $8.7-billion portfolio made up of independent and assisted living communities, continuing care retirement communities, wellness centers, skilled nursing facilities, and medical office buildings.
As of June 30, Senior Housing Properties Trust's portfolio consisted of 443 properties located across 42 states and Washington, D.C. (Source: "Investor Presentation September 2018," Senior Housing Properties Trust, last accessed October 22, 2018.)
SNH Stock: A Generous Dividend-Payer
Like I said, the company stands out in terms of its current payout. Senior Housing Properties Trust has a quarterly dividend rate of $0.36 per share ($1.56 per share annually). That gives SNH stock a yield of 9.2%.
To put this in perspective, the average dividend yield of all S&P 500 companies stands at 1.9% at the moment. (Source: "S&P 500 Dividend Yield," Multpl.com, last accessed October 22, 2018.)
Mind you, Senior Housing Properties Trust is not some random down-and-out high yielder that investors wouldn't touch with a 10-foot pole. SNH stock started trading publicly as early as 1999 and has been investment-grade rated since 2001.
Today, it is a component of the S&P 400 MidCap Index, the Russell 1000 Index, the MSCI U.S. REIT Index, the FTSE EPRA/NAREIT United States Index, and the S&P REIT Composite Index.
Still, when a company is offering a yield substantially higher than the rest of the stock market, it raises the question of whether the payout is safe.
Is the Dividend Safe?
On that front, let's take a look at Senior Housing Properties Trust's financials.
Structured as a REIT, SNH's key performance metric is funds from operations (FFO). By comparing a REIT's FFO to its dividends, investors can see whether it generated enough cash to cover the payout.
In the second quarter of 2018, Senior Housing Properties Trust generated normalized FFO of $0.44 per share. Since the company paid a quarterly dividend of $0.39 per share, it had a payout ratio of 88.6%. (Source: "Senior Housing Properties Trust Announces Second Quarter 2018 Results," Senior Housing Properties Trust, August 7, 2018.)
That is, the company generated more than enough cash from its operations to meet its dividend obligations.
In the first half of this year, SNH earned normalized FFO of $0.89 per share while paying total dividends of $0.78 per share. That translated to a payout ratio of 87.6%, also leaving a margin of safety.
Solid Long-Term Fundamentals
One of the reasons that investors like the healthcare industry is that the demand for medical services is relatively inelastic to how the overall economy is doing. It does not matter whether we are in an economic boom or a recession; when people get sick, they are likely going to see a doctor.
It's a similar story at Senior Housing Properties Trust. Many of its tenants, such as the operators of its senior housing properties and doctors of its medical office buildings, are essentially running recession-proof businesses. And if the tenants can run a stable business, they should have no problem paying rents to the landlord. Therefore, SNH can earn a predictable stream of rental income through thick and thin.
In addition, Senior Housing Properties Trust is well positioned for an ongoing demographic trend—population aging. Approximately 10,000 baby boomers are turning 65 every day. And by 2029, people age 65 and over are expected to account for more than 20% of the total U.S. population. (Source: "Investor Presentation September 2018," Senior Housing Properties Trust, last accessed October 22, 2018.)
With more and more baby boomers entering their golden years, healthcare expenditures are expected to rise. This could lead to an increasing demand for services provided by SNH's operating tenants, further boosting the landlord's rental income profile.
And if you are concerned about how the availability of government reimbursement programs would affect this healthcare REIT's cash flow in the future, don't worry. Senior Housing Properties Trust owns mostly private pay assets, with little exposure to government programs such as Medicare and Medicaid.
In fact, the company generates approximately 97% of its net operating income from private pay properties. Therefore, changes to government reimbursement programs would likely have a limited impact on SNH's business.
The Bottom Line on Senior Housing Properties Trust
At the end of the day, don't forget that, as a REIT, Senior Housing Properties Trust is required by law to distribute a minimum of 90% of its profits to shareholders through dividends. So, if the company generates higher profits due to an aging population, it will likely mail out bigger dividend checks to investors.
As it stands, SNH stock's 9.2% yield looks like an opportunity.