The Only Reason Investors Need to Own JNJ Stock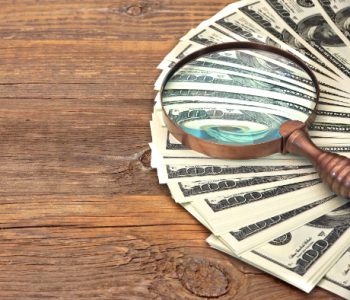 Why Income Investors Should Own JNJ Stock
For decades, Johnson & Johnson (NYSE:JNJ) stock has been a staple in many income investors' portfolios. While there are plenty of companies with great growth prospects in the market right now, I believe JNJ stock is still a top pick for long-term investors. Let me explain.
If you have been following the company recently, you would know that Johnson & Johnson stock hasn't really been a hot commodity. In the past seven months, shares of JNJ stock tumbled nearly 10%.
That seemed a little odd. As a mega-cap company, Johnson & Johnson is not a stock known for being volatile. Moreover, the overall market was actually climbing over this period.
For income investors, though, the lackluster performance of JNJ stock shouldn't really be that much of a concern, because the No. 1 reason to own this healthcare giant is its dividends. And for Johnson & Johnson stock to keep rewarding dividend investors, it doesn't need the approval of the stock market.
So, how do JNJ stock's dividends look?
Well, the company currently pays $0.80 per share on a quarterly basis. That translates to an annual dividend yield of 2.83% at today's price.
Of course, there are many companies with much higher dividend yields. But when it comes to dividend stability, few can match the track record of JNJ stock.
Johnson & Johnson has not only been paying uninterrupted dividends, but has also been increasing them. In fact, the company has raised its payout every year for the past 54 years. (Source: "Dividend History," Johnson & Johnson, last accessed February 1, 2017.)
One of the reasons why JNJ stock has such an impressive dividend history is the company's stable earnings. Whether it's consumer goods or pharmaceuticals, the demand for Johnson & Johnson's products are relatively inelastic to the overall shape of the economy. As a result, despite all the ups and downs in the world economy, the company's adjusted earnings have been growing for 32 consecutive years.
Furthermore, Johnson & Johnson's track record of dividend hikes also shows the company's willingness to return value to shareholders. Dividends are sticky. While there is no guarantee, the implication of a dividend hike is that the company will keep paying at least the same amount going into the future.
Sometimes, when a company is generating a lot of cash, it may be tempted to spend it on acquisitions to expand its business and increase future revenue. While Johnson & Johnson has also expanded its operations significantly over the past several decades, it never forgot its commitment to return value to shareholders.
JNJ Stock Dividends: The Best Is Yet to Come?
After being in business for well over a century, the company is still growing. Johnson & Johnson reported fourth-quarter and full-year results last month. It showed that in 2016, worldwide sales increased 2.6% from 2015 to $71.9 billion. Excluding the impact of exchange rate fluctuations, operational sales grew a more impressive 3.9%. The bottom line improved as well, with net earnings coming in at $5.93 per share, an 8.2% increase from 2015. (Source: "Johnson & Johnson Reports 2016 Fourth-Quarter Results," Johnson & Johnson, January 24, 2017.)
In 2016, the company declared and paid total dividends of $3.15 per share. This means it was paying out just 53% of its earnings, leaving a sizable margin of safety and the possibility of future dividend hikes.
Johnson & Johnson usually reviews its dividend policy every April. In the past five years, its quarterly dividend rate increased at a compound annual growth rate of around seven percent. I wouldn't be surprised if JNJ stock announces another mid- to high-single-digit increase to its quarterly dividend rate this April.