Realty Income Corp: Still a Staple in a Monthly Dividend Portfolio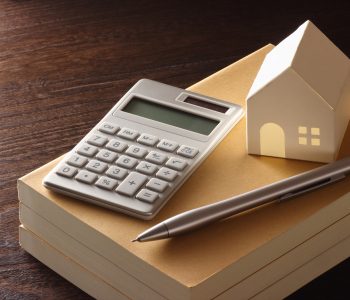 iStock.com/taa22
A Top Pick for Monthly Dividend Investors
In today's market, most dividend stocks follow a quarterly distribution schedule—that is, they pay their shareholders four times a year. So if you just received a dividend check from one of these companies, you'll likely have to wait three months before the next check arrives in the mail.
However, if you are an investor of a monthly dividend stock, you don't have to wait that long. As the name suggests, a monthly dividend stock pays shareholders every month. Considering that most of our bills have to be paid every month, having a monthly dividend portfolio can be a great idea for people who want to invest for some passive income.
And if you are trying to build a monthly dividend portfolio, there is one company that you simply cannot ignore: Realty Income Corp (NYSE:O).
Realty Income Corp
To see why this particular stock is special, here's a fact: Realty Income Corp has been paying uninterrupted monthly dividends since its founding in 1969.
Now, considering that the median age for the American population is around 38, the company has been paying consecutive monthly dividends before half of the current population was even born.
For investors who want to live off their monthly dividend income, consistency is key. Having never missed a payment in five decades, Realty Income Corp has certainly done an excellent job at serving passive income investors.
As a matter of fact, Realty Income brands itself as "The Monthly Dividend Company." And based on what it has done, I'd say it rightfully deserves that title.
Running a Growing Business
The best part is, despite being a decades-old company, Realty Income is still growing its business.
Realty Income is in real estate. To be more specific, it is a real estate investment trust (REITs) with a portfolio of more than 5,800 properties. These properties, diversified across 49 states, Puerto Rico, and the U.K., are leased to 261 commercial tenants coming from 48 different industries.
In 2018, Realty Income's revenue grew 9.2% year-over-year to $1.328 billion. Adjusted funds from operations, a key performance metric for most REITs, came in at $3.19 per share for the year, representing a 4.2% increase from the $3.06 per share earned in 2017. (Source: "Realty Income Announces Operating Results For Fourth Quarter And 2018," Realty Income Corp, February 20, 2019.)
Growth has continued to the current year. In the first quarter of 2019, Realty Income's revenue rose another 11.3% year-over-year to $354.4 million. The company also earned adjusted funds from operations of $0.82 per share for the quarter, up 3.8% from the year-ago period. (Source: "Realty Income Announces Operating Results For First Quarter 2019," Realty Income Corp, May 1, 2019.)
As a giant landlord, Realty Income's business seems to be in good shape. As of March 31, 2019, the company's portfolio has an occupancy rate of 98.3% with a weighted average remaining lease term of 9.2 years.
Providing an Increasing Monthly Income Stream
For a company that's willing to return cash to investors through dividends, a solid, growing business usually translates to higher payouts. And that's exactly what O stock has been providing.
As a matter of fact, the company has raised its dividends 102 times since its initial public offering in 1994. The latest dividend hike, which was announced earlier this month, marked O stock's 87th consecutive quarterly dividend increase. (Source: "Dividend Payment Information," Realty Income Corp, last accessed June 19, 2019.)
That's right: while most companies would be proud to offer annual dividend increases, Realty Income has been giving shareholders a "pay raise" every three months.
And don't be concerned about whether this decades-old real estate company can actually afford all the dividend increases. Last year, Realty Income Corp paid total dividends of $2.631 per share on adjusted funds from operations of $3.19 per share. In other words, it had a payout ratio of 82.5%.
When it comes to companies operating in the real estate industry, I like to see payout ratios of less than 90% so they could have a margin of safety. In the case of O stock, the dividend policy looks quite safe.
Last but certainly not least, Realty Income has increased its full-year 2019 guidance for adjusted funds from operations to a range of $3.28 to $3.33 per share. At the midpoint of the guidance range, the number would represent a 3.6% increase from what it earned in 2018. Combine this with a conservative payout ratio and it becomes like that the company will likely announce more dividend hikes down the road.
The Bottom Line on O Stock
Trading at $73.22 per share, Realty Income Corp offers an annual yield of 3.7%. While there are plenty of stocks with higher yields, keep in mind that with continued payout increases, investors of O stock will likely earn higher yield on cost as time passes by.