Realty Income Corp Has Raised Its Dividend for 93 Consecutive Quarters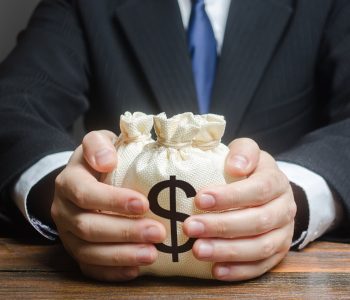 Realty Income Corp Stock Provides Consistent, Reliable Growth
Investors love stocks that pay dividends because they provide passive income. And that's exactly what Realty Income Corp (NYSE:O) does. But it does more than that; O stock provides investors with reliable dividend payouts that increase quarter after quarter.
In fact, Realty Income Corp stock has paid monthly dividends for 608 consecutive quarters and has raised its dividend 109 times since the company went public on the New York Stock Exchange (NYSE) in 1994. Even better, it has raised its dividend for the last 93 consecutive quarters. (Source: "Fourth Quarter 2020 Institutional Investor Presentation," Realty Income Corp, last accessed March 16, 2021.)
O stock's annual dividend stands at $2.814 per share, for a yield of 4.4%.
In 2020, a year rocked by the coronavirus pandemic and a global recession, Realty Income Corp stock gave its investors a raise four times. Going back further, Realty Income even raised its dividend payout during the Great Recession.
Whether there's been recessions, geopolitical uncertainty, terrorist attacks, or pandemics, investors have been able to rely on Realty Income to not just maintain its dividend, but to increase it. The O stock dividend has grown by 212.7% since the company's founding in 1969.
Realty Income has paid out more than $7.3 billion in dividends over the last 51 years.
How can the company afford that kind of generous distribution? You can thank the company's above-market returns and below-market volatility.
Realty Income Corp is the largest triple net real estate investment trust (REIT) in the U.S. Some of its biggest clients are Walgreens Boots Alliance Inc (NASDAQ:WBA), Dollar General Corp. (NYSE:DG), FedEx Corporation (NYSE:FDX), Kroger Co (NYSE:KR), Home Depot Inc (NYSE:HD), and Walmart Inc (NYSE:WMT).
Even though more than 80% of Realty Income's tenants are in retail, most of them are focused on defensive segments, which are service-oriented and naturally protected against e-commerce pressures or economic downturns.
On top of that, the triple net lease structure puts the burden of all operational risks and costs on the tenant. A triple net lease requires the tenant, rather than the landlord, to make capital expenditures to maintain the property.
These leases are often long-term, usually 15 years, with extension options. This provides Realty Income Corp a steady stream of rental income. But the lease terms are very favorable to the tenants, with annual rent increases of just one percent. To grow, the company needs to rely on acquisitions.
And acquire they do. Since 2014, Realty Income has made nearly $7.0 billion in acquisitions. In 2020, it invested $2.3 billion in properties, including those under development or expansion.
When you take a step back and look at everything Realty Income Corp has accomplished since it was first listed on the NYSE in 1994, it's pretty impressive. Since then, the company has increased its:
Properties from 630 to 6,592 in 49 states, Puerto Rico, and the U.K.
Real estate assets (at cost) from $451.0 million to $21.0 billion
Clients from 23 to about 600
Total number of industries in its portfolio from five to 51
Annual revenue from $49.0 million to $1.7 billion
Adjusted funds from operations (AFFO) from $39.2 million to $1.2 billion
Annualized cash dividends from $0.90 per share to $2.814 per share
(Source: "Realty Income Announces Operating Results for Fourth Quarter and 2020," Realty Income Corp, February 22, 2021.)
To keep its reliable, high-yield dividend a reality, Realty Income needs to make a lot of money. And it does. In fiscal 2020, the company reported net income of $1.14 per share and AFFO of $3.39 per share.
Since Realty Income Corp stock currently pays an annual dividend of $2.814 per share, there's more than enough financial wiggle room to maintain its enviable dividend payout—no matter what 2021 throws at it.
The Lowdown on Realty Income Corp
Income Realty Corp, which calls itself "The Monthly Dividend Company," certainly lives up to its nickname. As mentioned earlier, it has paid monthly dividends for 608 months and has raised its dividends for the last 93 consecutive quarters. In fact, the company's business portfolio and operating metrics make O stock's dividend one of the most stable sources of passive income.
And thanks to its steady, reliable revenue stream, Realty Income Corp is one of only two REITs to be members of the S&P High-Yield Dividend Aristocrats Index and have credit ratings of A- or better.
This has the added benefit of making Realty Income Corp stock one of the most dependable investments for income-oriented investors, even during a pandemic.