Realty Income Corp Raises Monthly Dividend for the 81st Consecutive Quarter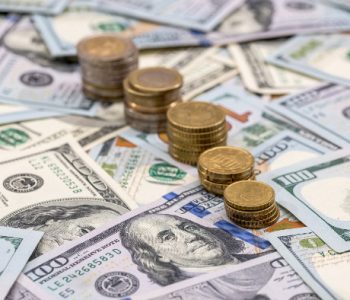 iStock.com/alfexe
Realty Income Corp is a Top Monthly Dividend Stock
In the world of dividend stocks, most companies would be proud if they can raise their payout once a year. Realty Income Corp (NYSE:O), on the other hand, has done something much more impressive.
On Tuesday, January 16, Realty Income Corp announced that its board of directors has declared a monthly cash dividend of $0.219 per share. This represented a three-percent increase sequentially and a four-percent increase year-over-year. The dividend will be paid on February 15, 2018 to shareholders of record as of February 1. (Source: "Realty Income Announces Dividend Increase Of 4%," Realty Income Corp, January 16, 2018.)
Note that Tuesday's announcement marked the 81st consecutive quarter in which Realty Income has hiked its dividends. Moreover, since the company's initial public offering in 1994, it has increased its monthly dividend rate a total of 95 times. And despite those aggressive payout increases, the company still has more than enough resources to cover its dividends.
Also Read:
O Stock: 1 Monthly Dividend Stock to Retire On
"We are pleased that the continued success of our operations has allowed us to increase the amount of the dividend we pay to our shareholders, while still maintaining a strong dividend coverage ratio," said Johns P. Case, Realty Income's chief executive officer. (Source: Ibid.)
You see, Realty Income is a giant landlord. The company's real estate portfolio consists of investments in more than 5,000 commercial properties that are under long-term net lease agreements. This allows the company to earn a steady stream of rental income.
In the most recent quarter, Realty Income generated adjusted funds from operations (AFFO) of $0.77 per share while paying cash dividends of $0.635 per share. That translated to a payout ratio of 82%, leaving a margin of safety. (Source: "Realty Income Announces Operating Results For Third Quarter And First Nine Months Of 2017," Realty Income Corp, October 25, 2017.)
The business has also been growing. Realty Income's AFFO of $0.77 per share in the third quarter of 2017 represented a 6.9% increase from the year-ago period.
Trading at $52.94 apiece, O stock offers an annual yield of 4.8%.
With improving financials and a management that's willing to return cash to investors, Realty Income Corp will likely continue its excellent track record of dividend increases.