Realty Income Corp: Monthly Dividend Stock Ready for Another Payout Increase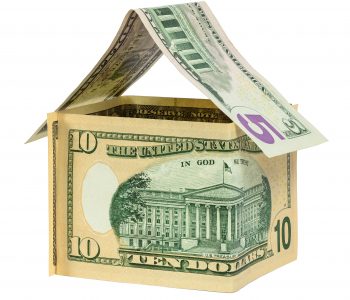 Collecting Monthly Dividends…
For income investors, it's always a good time to check out Realty Income Corp (NYSE:O). The reason is simple: Realty Income pays dividends every month. So, no matter when an investor purchases the company's shares, they don't have to wait very long before a dividend check arrives in the mail.
Earlier this month, the Board of Directors of Realty Income Corp declared a monthly cash dividend of $0.227 per share. The dividend will be paid on December 13, 2019, to shareholders of record as of December 2. (Source: "593rd Consecutive Common Stock Monthly Dividend Declared By Realty Income," Realty Income Corp, November 20, 2019.)
Trading at $76.80 apiece, O stock offers an annual dividend yield of 3.6%. This is pretty decent considering that the average S&P 500 company pays just 1.8% at the moment. (Source: "S&P 500 Dividend Yield," multpl.com, last accessed November 22, 2019.)
Better yet, coming next month, there's a good chance that the company will declare an even bigger payout than this one.
Let me explain…
Realty Income Corp: A Top Dividend Growth Stock
When an investor is shopping for monthly dividend stocks, the most important thing to look for, at least in my opinion, is dividend reliability.
You see, the reason why we want to own monthly dividend stocks is that they provide a passive income stream that matches well with our monthly expenses. And if you plan to live on that passive income stream, it'd better be a reliable one.
And that's exactly where Realty Income Corp stands out.
The dividend that was just declared was the company's 593rd consecutive monthly cash distribution. In other words, Realty Income Corp has been paying uninterrupted monthly dividends for nearly five decades.
When it comes to providing investors with monthly income, few companies have done a job as good as Realty Income Corp.
Now, you are probably wondering how this company managed to afford all those dividend payments.
Well, you can think of Realty Income as a giant landlord. Structured as a real estate investment trust (REIT), the company owns a massive real estate portfolio that consists of over 5,900 commercial properties located in 49 states, Puerto Rico, and the U.K.
They are leased to 274 commercial tenants coming from 49 different industries. Among its top tenants are well-known companies such as Walgreens Boots Alliance Inc (NASDAQ:WBA), FedEx Corporation (NYSE:FDX), and Walmart Inc (NYSE:WMT). (Source: "Institutional Investor Presentation," Realty Income Corp, last accessed November 22, 2019.)
In other words, Realty Income collects rental income from its properties and then passes that income to investors through monthly dividends.
As a matter of fact, the monthly dividend commitment is so important to Realty Income that it calls itself "The Monthly Dividend Company." And based on what the company has been doing, it rightfully deserves that title.
Better yet, the payout didn't just stay the same over all those years.
Since Realty Income Corp went public in 1994, management has announced a total of 103 dividend increases. Notably, the last 88 of them were quarterly payout increases. (Source: "Dividend Payment Information," Realty Income Corp, last accessed November 22, 2019.)
And if you are wondering whether those dividend hikes might be too aggressive, don't worry. A look at the company's financials should be reassuring.
In the third quarter of 2019, Realty Income Corp generated adjusted funds from operations of $0.83 per share. The amount not only represented a 2.5% increase year-over-year, but also easily covered the three monthly dividends, totaling $0.68 per share paid during the quarter. (Source: "Realty Income Announces Operating Results for Third Quarter and First Nine Months of 2019," Realty Income Corp, November 4, 2019.)
In the first nine months of this year, Realty Income's adjusted funds from operations came in at $2.46 per diluted share. Again, this provided more than enough coverage for the REIT's total dividend payments of $2.03 per share during this period.
The REIT's portfolio looks rock-solid, too.
At the end of September 2019, Realty Income's properties were 98.3% leased, with a weighted average remaining lease term of 9.3 years. In fact, the company's portfolio occupancy level has never dipped below 96%.
Combining strong occupancy rates with long-term lease agreements, Realty Income is well-positioned to generate a predictable stream of cash flow.
And while real estate is a relatively boring industry, long-term investors in Realty Income stock have made some serious profits.
Since 1994, the company has delivered a compound average annual total shareholder return of 16.8%, which is substantially better than benchmark indices for the U.S. stock market.
To give you an idea, the compound average annual total shareholder returns of the Dow Jones Industrial Average, the Nasdaq Composite, and the S&P 500 Index were 10.6%, 9.9%, and 9.8%, respectively, during the same period. (Source: "Institutional Investor Presentation," Realty Income Corp, Op. cit.)
Get Ready for Another Dividend Increase from O Stock
Given the company's solid financials, management will likely want to continue the dividend hike streak. Realty Income has already declared the same dividend for three months. Based on previous patterns, the next dividend announcement—which will be made in December 2019—will likely be an increase.