Realty Income Corp: Collecting Growing Monthly Dividends from a Retail REIT?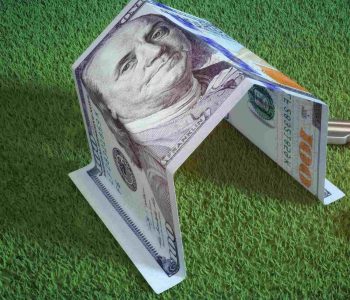 The Best Monthly Dividend Stock on the Market?
Given what's been going on this year, what do you think is happening to the dividend of a real estate investment trust (REIT) that owns a whole bunch of retail properties?
The intuitive answer is that the dividends would be lower. Because of the COVID-19 pandemic and the resulting lockdowns, a lot of retailers had to close their businesses. And if the retail tenants can't pay rent, the REIT would not have the money to pay dividends.
Indeed, over the past few months, we've seen quite a few mall and shopping center REITs reducing their dividends. Some stopped paying completely.
The good news is, not every REIT is deep in the doldrums. In particular, Realty Income Corp (NYSE:O) not only keeps paying shareholders, but is actually raising its payout.
Realty Income is one of the most established REITs in the stock market with a portfolio of over 6,500 properties located in 49 states, Puerto Rico, and the U.K.
According to the latest investor presentation, around 84% of the company's total rent is generated from retail properties. (Source: "September 2020 Institutional Investor Presentation," Realty Income Corp, September 28, 2020.)
Despite the substantial exposure to the retail sector, Realty Income has no problem returning cash to investors. In June, its board of directors approved an increase in O stock's monthly cash dividend from $0.233 per share to $0.2335 per share. (Source: "107th Common Stock Monthly Dividend Increase Declared by Realty Income," Realty Income Corp, June 9, 2020.)
Last month, the REIT's management announced another increase in the monthly dividend rate from $0.2335 per share to $0.2340 per share. (Source: "108th Common Stock Monthly Dividend Increase Declared By Realty Income," Realty Income Corp, September 17, 2020.)
At the current share price, O stock offers an annual dividend yield of 4.6%.
The size of those increases may not seem like much. However, in a time where other retail REITs are slashing their payouts, being able to deliver multiple dividend hikes is quite a commendable feat.
Things would look even more impressive when you consider Realty Income's track record: the latest dividend announcement marked the REIT's 108th dividend increase since its initial public offering (IPO) in 1994.
Going even further back, you'll see that since the company was founded in 1969, it has made 602 consecutive monthly dividend payments.
When it comes to providing investors with a reliable passive monthly income, few companies have done a better job than O stock.
The payout is safe, too, even in today's extraordinary environment.
According to the latest earnings report, Realty Income generated adjusted funds from operations of $0.86 per share in the second quarter of 2020, which actually represented a 4.9% increase year-over-year. Considering that the company paid three monthly dividends totaling $0.699 per share during the quarter, its payout ratio came out to around 81%. (Source: "Realty Income Announces Operating Results For Second Quarter And First Six Months Of 2020," Realty Income Corp, August 3, 2020.)
One of the reasons why the company can pay such a reliable dividend is its focus on having high-quality tenants. Right now, Realty Income's top five tenants are Walgreens Boots Alliance Inc (NASDAQ:WBA), 7-Eleven, Dollar General Corp. (NYSE:DG), FedEx Corporation (NYSE:FDX), and Dollar Tree, Inc. (NASDAQ:DLTR), which account for 6.0%, 4.7%, 4.5%, 3.9%, and 3.4%, respectively, of the REIT's annualized rental revenue.
Note that these businesses are not only investment grade rated, but also essential. As a result, they have no problem paying rent in this challenging economic environment.
In fact, investment-grade tenants—including their subsidiaries or affiliated companies—are responsible for generating nearly half of Realty Income's annualized rental revenue. In hard times like this, a high-quality tenant base leads to strong rent collection.
As of September 1, 2020, the REIT had collected 87.8% of rent for the second quarter, 92.3% of rent for the month of July, and 93.5% of rent for the month of August. These numbers are not only solid on their own, but also show sequential improvement, indicating that the worst could be over. (Source: "Realty Income Provides Update On Rent Collection," Realty Income Corp, September 2, 2020.)
It's also worth noting that Realty Income's portfolio is well positioned to generate rental income for the long term. At the end of June, the REIT's portfolio had an occupancy rate of 98.5% and a weighted average remaining lease term of nine years.
Bottom Line on Realty Income Corp
Ultimately, there is still uncertainty going forward, and a second wave of coronavirus could lead to lockdowns again. However, with high-quality tenants, long lease terms, and strong financials, Realty Income Corp should have the ability to continue paying generous monthly dividends.