Realty Income Corp: 1 Top Dividend Stock for 2017 and Beyond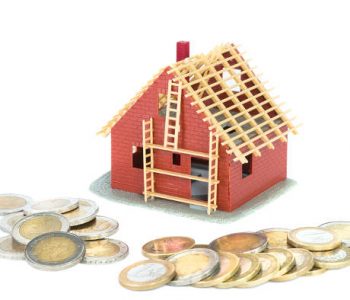 O Stock: The Monthly Dividend Company
Real estate investment trusts, or REITs, do not make headlines nearly as often as the other companies trading in the stock market. But over the years, they have become a staple for income investors. Today, I want to talk to you about Realty Income Corp (NYSE:O), which I believe is a top dividend stock for 2017, and beyond.
If you haven't heard of this company before, just think of Realty Income Corp as a giant landlord. The company purchases commercial real estate leased to tenants under long-term net lease agreements. It made its first acquisition—a Taco Bell restaurant—in early 1970. Today, Realty Income Corp owns more than 4,700 properties located throughout 49 states and Puerto Rico.
Having good tenants is of utmost importance to landlords like Realty Income Corp. The good news is that Realty Income Corp's properties are leased to some high-quality tenants, such as Yum! Brands, Inc. (NYSE:YUM), Home Depot Inc (NYSE:HD), Rite Aid Corporation (NYSE:RAD), L A Fitness Limited, Dollar General Corp. (NYSE:DG), CVS Pharmacy (NYSE:CVS), and 3M Co (NYSE:MMM).
The company's portfolio is also well diversified, with 247 commercial tenants operating in 47 industries. By the end of the third quarter of 2016, properties leased to investment-grade-rated tenants account for approximately 45% of Realty Income's total annualized rental revenue.
Most dividend stocks pay dividends on a quarterly basis, but Realty Income decided to do that every month. As a matter of fact, since the company's founding in 1969, Realty Income has paid 557 consecutive monthly dividends. Now that's what I call a great track record!
Other than delivering uninterrupted dividends, Realty Income has also been growing its payout. Since this top dividend stock was listed on the New York Stock Exchange (NYSE) in 1994, it has raised its dividend 89 times.
Moreover, while companies like to boast how they increase their dividends every year, Realty Income Corp has done something much more impressive: raising its dividends every quarter for the past 77 quarters. Since the company became public, it has achieved a compound average annual dividend growth rate of approximately 4.6%. (Source: "Monthly Dividend Commitment," Realty Income Corp, last accessed December 19, 2016.)
The latest dividend hike came last week, when the company's board of directors declared an increase in its monthly cash dividend from $0.202 per share to $0.2025 per share. At the current price, this top dividend stock has an annual dividend yield of 4.25%. (Source: "89th Common Stock Monthly Dividend Increase Declared By Realty Income," Realty Income Corp, December 13, 2016.)
Of course, a great track record doesn't necessarily translates to future success. To continue rewarding income investors, Realty Income Corp needs to grow its business.
And on that front, there has been some good news. In the third quarter of 2016, Realty Income grew its revenue by 7.1% year-over-year to $277.2 million. Net income came in at $0.27 per share, a 3.8% increase from the year-ago period. (Source: "Realty Income Announces Operating Results For Third Quarter And First Nine Months Of 2016," Realty Income Corp, October 26, 2016.)
Funds from operations (FFO), an important measure of a REIT's operating performance, increased 16.1% year-over-year to $188.3 million. Realty Income's portfolio occupancy was 98.3% at the end of the third quarter, a slight improvement from the 98% by the end of the second quarter. The weighted average remaining lease term of its portfolios was 9.8 years.
The Bottom Line on This Top Dividend Stock
In the 47 years since the company's formation, the economy had quite a few ups and downs. But even in the hardest times, Realty Income Corp did not stop returning value to income investors.
With a diversified portfolio, high-quality tenants, and long-term net leases, Realty Income is a top dividend stock for 2017 and beyond.