Can You Trust This Real Estate Company's 7.1% Yield?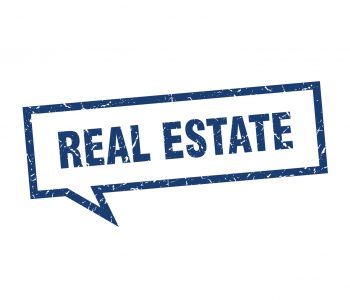 iStock.com/Aquir
Finally, a Safe High-Yield Stock
Dividend investors treat high-yield stocks like children treat cookies: they can't get enough.
High-yield stocks generally represent low-quality businesses. Like sweet treats, the adult in all of us needs to avoid these temptations. But once in a while, you stumble upon an exception to the rule.
One such exception is Brookfield Property Partners LP (NASDAQ:BPY). The company serves as an investment vehicle for Canadian investment giant Brookfield Asset Management Inc (NYSE:BAM).
Over the past few years, this real estate company has assembled an impressive portfolio of office, industrial, and residential buildings. By refusing to focus on one property type, management can deploy capital wherever they see the best returns.
This strategy has paid off for unitholders. Since going public in 2014, Brookfield's distribution has grown 33%. Today, the company's units yield 7.1%.
But can you really trust such a high-yield stock? Smart investors will do their homework before reaching for such a large payout. So let's dive into the business.
Brookfield has one of the best executive teams in the business, to begin with. I have sometimes described this company as the "Berkshire Hathaway of Canada," given the c-suite's savvy deal-making skills. Beyond enriching themselves, this group has always demonstrated a proven commitment to shareholders.
That tradition doesn't appear to be changing at Brookfield Property Partners. Since the partnership went public in 2014, management has boosted the distribution every single year. That short but impressive track record bodes well for the future.
Brookfield's financials bode well for the future, too. The partnership's balance sheet looks pristine, with plenty of liquidity and a manageable debt load.
Executives have borrowed $12.60 for every dollar generated in earnings before interest, taxes, depreciation, and amortization—about average for the industry.
That conservatism extends to the company's income statement, too. Last year, Brookfield's payout ratio came in at about 85%—slightly below the 90% maximum I look for in any dividend stock.
And those cash flows will likely keep growing, too. Acquisitions, rent hikes, and property redevelopments should allow Brookfield to grow its fund flows from operations (FFO) per share at a low-single-digit annual clip.
Most of that money, if history is any guide, will likely get passed onto unitholders.
(Source: "Brookfield Property Partners Investor Day," Brookfield Property Partners LP, September 26, 2018.)
So what could go wrong here? The economy.
Brookfield has invested 83% of its capital into office and retail properties—in other words, economically-sensitive sectors that would suffer in a downturn.
Unitholders shouldn't worry too much though. By keeping a conservative financial profile, Brookfield should be able to ride out any recession. For the meantime, the distributions will likely keep rolling in.
Like cookies, this seven percent yield looks tasty.