Get a Quarterly Pay Raise from This 10.5% Yielder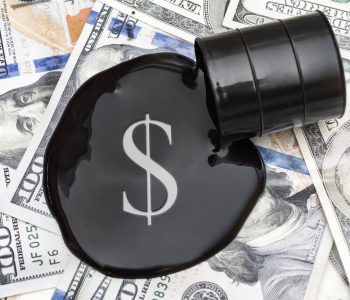 iStock.com/LIgorko
High-Yield Dividend Growth Stock You Likely Haven't Considered
Usually, investors have to choose between income stocks and growth stocks. If you pick a stock that offers a yield much higher than the vast majority of its peers, chances are it won't offer much in terms of growth.
And that, my dear reader, is what makes Delek Logistics Partners LP (NYSE:DKL) special.
DKL stock is one of the few double-digit yielders trading in today's market. And yet its payout keeps on growing.
Let me explain…
Delek Logistics Partners LP is a master limited partnership (MLP) headquartered in Brentwood, Tennessee. It was created in 2012 by Delek US Holdings Inc (NYSE:DK) to own, operate, acquire, and construct crude oil and refined products logistics and marketing assets.
In Delek's "Pipelines/Transportation" segment, the partnership owns and operates 805 miles of crude oil and product transportation pipelines, a 600-mile crude oil gathering system, a railroad offloading facility, and storage facilities with 10 million barrels of active shell capacity.
In the "Wholesale/Terminalling" segment, Delek has a wholesale and marketing business in Texas, which also owns and operates 10 light product terminals with approximately 1.4 million barrels of active shell capacity.
Looking at the business, it's easy to see that Delek does not drill new wells. Instead, the partnership generates most of its cash flow from long-term, fee-based contracts with minimum-volume commitments. (Source: "Investor Presentation March 2018," Delek Logistics Partners LP, last accessed May 8, 2018.)
Therefore, Delek doesn't have to worry too much about the price of crude. The partnership's fee-based business model allows it to generate stable cash flows through the commodity cycle.
Furthermore, Delek's contracts often come with inflation-indexed fees. So, as the price level goes up, so would the partnership's cash flows.
Just take a look at DKL stock's distribution history and you'll see what I mean.
Growing Distributions
Delek Logistics Partners LP completed its initial public offering (IPO) in November 2012. At that time, the partnership had a minimum quarterly distribution rate of $0.375 per unit set pursuant to the partnership agreement.
Since then, the partnership has raised its payout every single quarter. With its current quarterly distribution rate of $0.75 per unit, Delek's payout has grown by a whopping 100% since its IPO.
Just think about that for a second. Oil prices crashed big-time in the summer of 2014 and are yet to make a full recovery. During the downturn, dividend cuts were not uncommon in the industry. But even at the height of the crisis, Delek Logistics Partners LP was still raising its cash payout to investors every three months.
The best part is, despite those distribution hikes, the partnership still has more than enough resources to cover its payout.
In the first quarter of 2018, Delek generated earnings before interest, taxes, depreciation, and amortization (EBITDA) of $34.7 million, a substantial improvement from the $23.9 million earned in the year-ago quarter. (Source: "Delek Logistics Partners, LP Reports First Quarter 2018 Results," Delek Logistics Partners LP, May 7, 2018.)
For energy MLPs, a key performance measure is distributable cash flow. In the first quarter, the partnership generated distributable cash flow of $27.3 million. Considering that Delek declared total cash distributions of $24.0 million during this period, it had a distributable cash flow coverage ratio of 1.14 times, leaving a margin of safety.
Going forward, management expects the partnership to deliver annual distribution per unit growth of at least 10% through 2019.
Trading at roughly $28.90 apiece, DKL stock offers an annual distribution yield of 10.38%.
With a stable business model, a double-digit yield, and quarterly payout increases, Delek Logistics Partners LP is a rare find in today's market.