Qualcomm, Inc. Returning Cash to Investors Amid Market Turmoil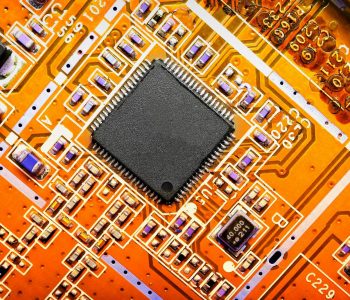 QCOM Is a Solid Dividend Stock
In a period when every ticker seems to be deep in the doldrums, few things are better than a dividend increase from a blue-chip company.
On March 10, Qualcomm, Inc. (NASDAQ:QCOM) announced that its board of directors approved a quarterly cash dividend rate of $0.65 per share. The amount represents a five percent increase from the company's prior quarterly dividend rate of $0.62 per share. Since Qualcomm had already declared a dividend of $0.62 per share payable on March 26, 2020, the increased dividend will go into effect after that payment. (Source: "Qualcomm Increases Quarterly Dividend by 5 Percent," Qualcomm, Inc., March 10, 2020.)
"We are pleased to announce an increase in our quarterly dividend, reflecting our continued commitment to returning capital to stockholders," said Qualcomm's Chief Executive Officer Steve Mollenkopf.
Investors liked the news. On the day of the announcement, Qualcomm stock closed with an 8.6% gain. QCOM stock now yields 3.7%
One of the reasons the announcement came as a surprise is that Qualcomm has been paying the same dividend for about two years. Its last dividend increase—from a quarterly rate of $0.57 per share to $0.62 per share—was announced in March 2018. (Source: "Qualcomm Increases Quarterly Dividend by 9 Percent," Qualcomm, Inc., March 8, 2018.)
Another reason why investors cheered for Qualcomm's latest dividend hike is that dividends represent a sure-fire way to get paid. We know that the U.S. stock market just had a major sell-off, and no one knows for sure when we'll see a meaningful recovery. But when the company declares a dividend, shareholders will get paid no matter where Qualcomm stock is going.
Furthermore, dividend hikes represent a sign of strength. When a company sets up a regular dividend policy, it's not just going to make a one-time payment. Instead, the implication is that the company will keep paying that dividend going forward. Therefore, when Qualcomm announces a dividend increase, it's a sign that management feels confident about returning more cash to investors on a recurring basis.
The best part is, the company has a solid business to back its payout.
Qualcomm, Inc.'s Dividends Backed by Solid Financials
Headquartered in San Diego, Qualcomm is in the semiconductor and telecommunications equipment business. The company, which has been around since 1985, helped develop the first code division multiple access (CDMA) technologies for cell phone networks. As a pioneer in 3G and 4G, Qualcomm is now leading the transition into 5G networks.
According to the company's latest earnings report, Qualcomm generated $5.1 billion of revenue in the first quarter of its fiscal-year 2020, which ended December 29, 2019. The amount represented a five percent increase year-over-year. Earnings before taxes came in at $1.3 billion, up 28% from the year-ago period. (Source: "Qualcomm Announces First Quarter Fiscal 2020 Results," Qualcomm, Inc., February 5, 2020.)
At the bottom line, Qualcomm, Inc. earned adjusted net income of $0.99 per share in the most recent fiscal quarter. While the amount was down from a year ago, it was more than enough to cover its quarterly dividend payment of $0.62 per share.
Mind you, paying a dividend is not the only way this tech giant returns cash to investors. Qualcomm has also been buying back its shares. In the company's fiscal-year 2019, which ended September 29, 2019, it spent $1.8 billion repurchasing 27.1 million of its own shares. (Source: "Qualcomm Announces Fourth Quarter and Fiscal 2019 Results," Qualcomm, Inc., November 6, 2019.)
In the first quarter of Qualcomm's fiscal-year 2020, the company bought back another 9.2 million shares, for a total of $762.0 million. (Source: Qualcomm, Inc., February 5, 2020, op. cit.)
Unlike dividends, a share buyback program does not result in shareholders getting a regular check in the mail. Instead, the program reduces Qualcomm's number of shares outstanding, thus allowing each remaining investor to own a slightly larger portion of the company.
In the company's latest earnings report, management provided their outlook for the second quarter of Qualcomm's fiscal-year 2020. For the quarter, they expect the company to generate $4.9 to $5.7 billion of revenue and adjusted earnings of $0.80 to $0.95 per share. If Qualcomm meets the guidance range, it will be outearning its quarterly dividend payment by a substantial margin again.
Bottom Line on Qualcomm, Inc.
All that said, I should point out that it's probably not going to be all sunshine and rainbows for Qualcomm, Inc. In particular, the coronavirus pandemic could lead to disruptions in both the demand side and supply chain of the smartphone industry. As a result, Qualcomm's business could be impacted. We'll likely have to wait until the company's next earnings report to see how severe the impact has been and whether the virus outbreak will affect the company's outlook.
Still, that's exactly why dividends are so important at this time. No one can predict market movements with certainty. But by delivering a sizable dividend increase, the company has provided QCOM stock investors with peace of mind.