QUALCOMM, Inc.: Why Investors Are Going Crazy Over QCOM Stock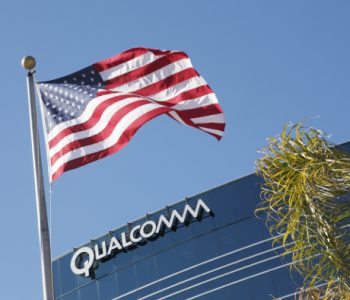 QCOM Stock: Deal-Making Comes to This Top Chip Maker
For investors in QUALCOMM, Inc. (NASDAQ:QCOM) stock, the next phase of their happy journey probably has just begun.
After climbing 29% so far this year, QCOM stock jumped another nine percent in the past three business days, giving this global producer of semiconductors an untouchable performance when compared to its competitors. So what's fueling these massive gains in QUALCOMM stock?
According to a report by The Wall Street Journal, QUALCOMM is in talks to acquire NXP Semiconductors NV (NASDAQ:NXPI), a global semiconductor manufacturer headquartered in Eindhoven, the Netherlands. The deal, which could be closed in the next two to three months, may be valued at $30.0 billion. The report says that if QUALCOMM is successful, this acquisition could add 30% or more in the QCOM bottom line profits. (Source: "Qualcomm in Talks to Acquire NXP Semiconductors," The Wall Street Journal, September 30, 2016.)
Though this major acquisition is still a rumor and not confirmed by either QUALCOMM or NXP, this is what the WSF wanted to hear. After a massive wave of mergers & acquisitions activity in the semiconductor industry, it was just a matter of time until QUALCOMM came up with a sound business preposition that could add value to its existing product lines amidst some serious competition in the chip industry.
QUALCOMM Stock: NXP Deal Will Boost Profit
Analysts are projecting an eight percent drop in QUALCOMM's fiscal 2016 revenue after a 4.6% decline last year. As the world's biggest supplier of chips used in the automotive industry, NXP will likely diversify QUALCOMM's product lines away from the smartphone market, where sales have been declining and companies are fighting for market share.
QUALCOMM is a world leader in 3G, 4G, and next-generation wireless technologies. Its other businesses include its licensing operations and the vast majority of its patent portfolio.
On the other hand, NXP is the fifth-largest non-memory semiconductor supplier globally for the secure identification, automotive, and digital networking industries. NXP's customers include Apple, Bosch, Huawei, Nokia Networks, Panasonic, and Samsung for its products such as wireless and sensor chips.
In the last fiscal year, NXP reported revenue of $6.1 billion, up eight percent from 2014, with earnings per share of $5.60, up nearly 18% compared with the previous year. (Source: "NXP Semiconductors Reports Fourth Quarter and Full-Year 2015 Results," NXP Semiconductors, February 3, 2016.)
Analysis of QUALCOMM's balance sheet suggests that the company won't have a problem funding this acquisition on the strength of its cash generation and strong balance-sheet.
By the end of the second quarter of 2016, QUALCOMM's cash and cash equivalents were about $31.0 billion. And after adding up all the gains of this year in QCOM stock, the company commands over $100.0 billion in market capitalization. (Source: "Qualcomm Announces Third Quarter Fiscal 2016 Results," QUALCOMM, Inc., July 20, 2016.)
Final Word on QCOM Stock
For income investors in Qualcomm stock, this possible acquisition is great news. Yielding over three percent, QCOM stock is one of the best investments in the semiconductor industry. Over the past four years, QUALCOMM has rewarded its investors with a generous cash distribution through dividends and share buybacks.
QCOM stock's quarterly cash dividend has more than doubled in the past four years. Earlier this year, QUALCOMM increased its quarterly cash dividend by 10% to $0.53 from $0.48 per share, raising the annualized dividend payout to $2.12 per share of common stock. (Source: "Dividend/Split History," QUALCOMM, Inc., last accessed September 30, 2016.)
Qualcomm stock is a good investment even on a standalone basis with its future growth plans; its recent foray into the virtual reality market, for example.  Even without the takeover rumors, QCOM stock is still a good option for generating long-term income.