QTS Stock: This Top Dividend Stock Has Returned 211% in Four Years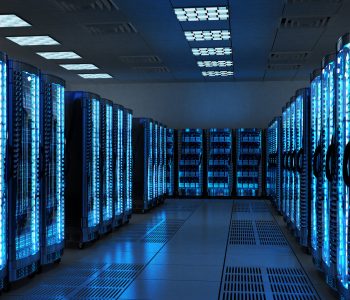 iStock.com/cybrain
Consider QTS Stock for Both Income and Growth
It was October 2013. The momentum in the U.S. stock market was going strong. The Dow, the S&P 500, and the NASDAQ were on their way to surpass their previous all-time highs. It was in that month that a dividend-paying company by the name of QTS Realty Trust Inc (NYSE:QTS) began trading on the New York Stock Exchange (NYSE).
Real estate wasn't exactly the hottest business back then. At that time, everyone was waiting for the initial public offering (IPO) of something that they thought would have much more potential: Twitter Inc (NYSE:TWTR). Twitter went public on November 7, 2013, less than a month after QTS did.
So, one company was a dividend-paying real estate investment trust (REIT), while the other was one of the hottest names in the social media industry. Which one do you think did better after their IPOs?
Well, Twitter shares have plunged nearly 50% since their first day of trading. QTS Realty Trust, on the other hand, has  surged 162%.
And that 162% is just share price appreciation; QTS also pays a dividend. Including automatic reinvestment of dividends, QTS stock has delivered total shareholder return of more than 211%.
So, how is it possible that a real estate company can deliver such amazing returns?
Well, as it turns out, QTS is not your average real estate investment trust. While it is structured as a REIT, the company is not in the business of owning shopping malls or office buildings. Instead, QTS specializes in data centers.
In recent years, cloud computing has become one of the fastest growing segments in technology. With significant growth in cloud services, there has been an increasing demand for data centers. And QTS was well positioned to capitalize on the rising demand.
At the time of the QTS IPO, the company's portfolio consisted of 10 data centers totaling 740,000 raised-floor square feet. Today, it has 25 data centers with 1.4-million raised-floor square feet. (Source: "QTS Investor Day 2017," QTS Realty Trust Inc,  November 13, 2017.)
Financials have improved tremendously as well. When the company first went public, it was generating approximately $184.0 million in revenue and $1.48 in operating funds from operations (FFO) per share on an annual basis. Today, it generates annual revenue of $455.0 million and annual operating FFO of $2.80 per share. That translated to a compound annual growth rate of 25% in revenue and 17% in operating FFO.
Thanks to growing cash flows, QTS can afford to pay higher distributions. Since its IPO, the company's quarterly dividend rate has been raised from $0.24 per share to $0.39 per share. That's an increase of 62.5%. (Source: "QTS Realty Trust, Inc. Dividend Date & History," NASDAQ, last accessed November 20, 2017.)
Final Thoughts on This Top Dividend Stock
Trading at $57.10 apiece, QTS stock offers an annual dividend yield of 2.74%. While the yield may not seem like much, note that the company had an FFO payout ratio of just 55.7% in the most recent quarter, meaning there's plenty room for future dividend hikes. (Source: "QTS Reports Third Quarter 2017 Operating Results," QTS Realty Trust Inc, October 24, 2017.)
With a rock-solid business in a growing industry, QTS will likely deliver increasing returns to shareholders in the years to come.